The crowd at Whanganui's Christmas at the Races was so well dressed that more could have entered the Fashion in the Field event, judge Kerry Ranginui said.
He's a pattern maker for world-renowned designer Karen Walker and a contestant in Project Runway New Zealand. He came down from Auckland to be one of three judges at the Protege Hairdressing Fashion in the Field event at the races on December 1.
He said the day and the competition were really fun.
"A lot of people in the crowd were well dressed and didn't enter. Even the young men put on shirts - but they need to tuck their shirts in. It was the only other thing they needed."
There were record crowds at the races for Wanganui Jockey Club's 170th anniversary, and record entries in the four Fashion in the Field categories.
Everyone crowded into the Eulogy Lounge at the racecourse at 1pm for the glizy, noisy event, co-ordinator Gillian Todd said. The master of ceremonies was Craig Hanford-Cable.
The Specsavers Best Hat/Headwear section had 14 entries, and Chrissy Wills won a $500 gift voucher. The Countdown Victoria Ave Best Dressed Group category had four entries and a Whanganui steam punk group won the gift basket prize.
Two women in another group attempted an art deco style "in a really classy way".
There were nine entries in the best dressed male category - a record for the event. The winner was was Micheal Spicer, who will get hair product and a hair treatment from Monaghan's Barbershop.
The Air Chathams Best Dressed Female category had 22 entries, and was won by Jenna Campbell. Her prize was return flights for two to Auckland.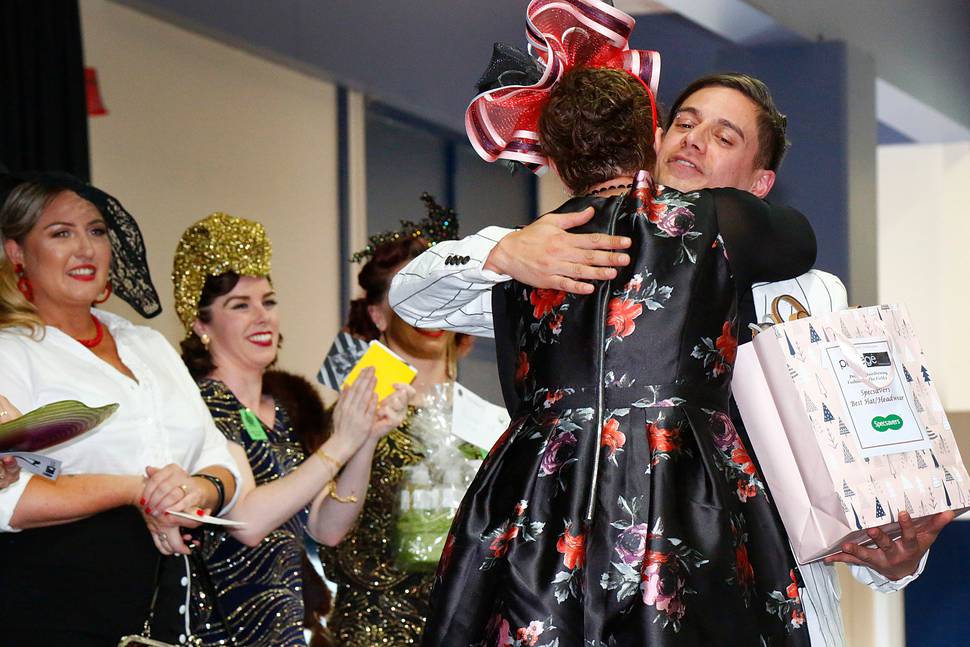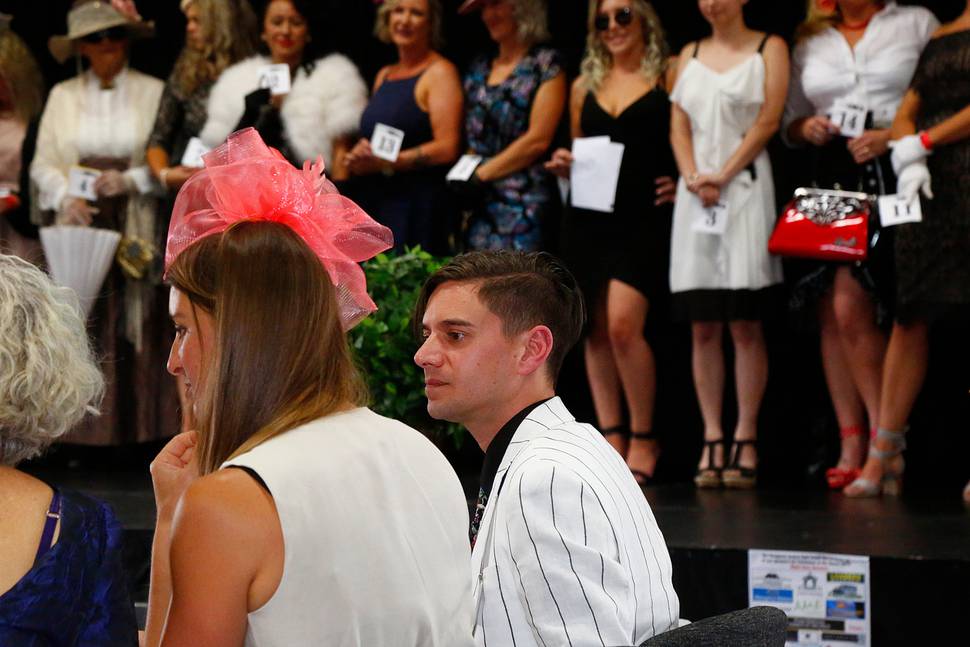 The fifth winner, of a vintage award, was chosen by a judge who roamed the crowd.
Ranginui was one of three judges. With him were Whanganui rowing medallist Rebecca Scown and Jenny Meade, who has the Jenny's Dressmaking business in Whanganui. Ranginui said the three had very different perspectives, but they easily came to a consensus.
Meade thought the fashion was of a fairly high standard. She would have liked more colour, but said most people made a really good effort and put a lot of thought into their outfits.
For the co-ordinator, Gillian Todd, the fashion event was the best one yet. It had a prize pool of about $4000 and she was overwhelmed by its success.