Northland's six gold-medal winning athletes are being talked about for all the right reasons after a competitive and sometimes controversial New Zealand team performance on the Gold Coast.
Portia Woodman scored a try in the women's sevens final victory, after a strong all-round tournament, and Northland's five Black Sticks were part of the history-making victory over the Aussies.
Along with the team captain, Stacey Michelsen, Brooke Neal, Ella Gunson, Samantha Harrison and Madison Doar all bring a gold medal home.
One of the talking points of the Games became the manner in which participants conducted themselves after their events.
Read more: Valerie Adams cherishes 'biggest gold medal'
Commonwealth Games: Valerie Adams finishes second in shot put final
Michelsen was gracious and professional immediately after the Black Sticks won, thanking supporters, praising teammates and coaching staff.
Go back to the some early controversy, when Cycling New Zealand High Performance boss Martin Barras put his hand up and took responsibility for a disqualification disaster, which cost the men's team pursuiters a chance of a bronze medal.
A bike configured a few millimetres outside the games regulations was the crime.
"It's a failing on the team's part, it's a failing on my part as the director of the programme .... It was a particularly painful apology to make to all the riders for what just happened."
Contrite and to the point. There's no argument that mountain biker Sam Gaze wasn't the latter, but the contrition didn't come until he apologised for giving the finger to fellow Kiwi Anton Cooper and intimating Cooper was a poor sport.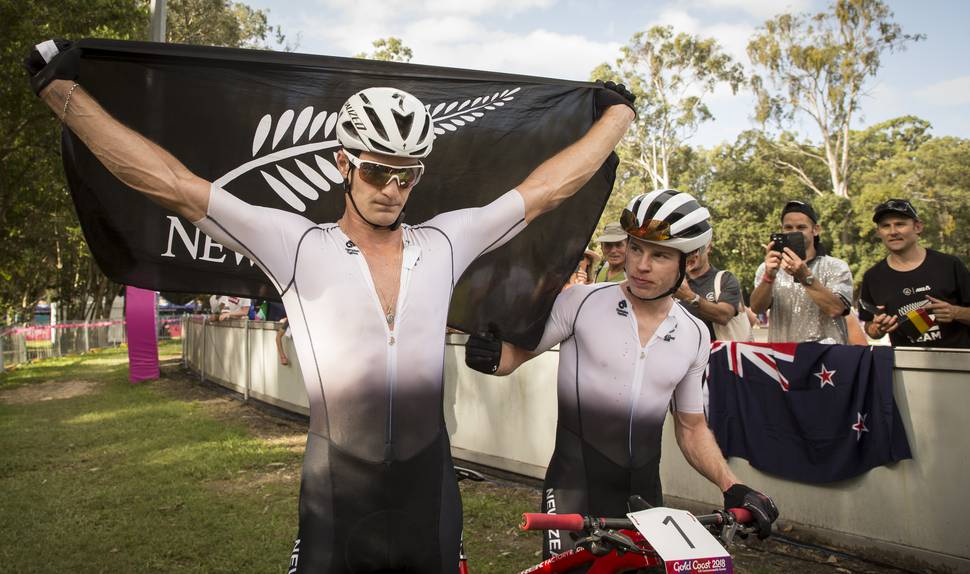 There was little sympathy for Gaze when it turned out his justification for his behaviour was Cooper's so-called breach of protocol that doesn't exist in mountain biking.
Simply put, Gaze stopped to have a tyre fixed and Cooper kept riding. Gaze wrongly took issue with this.
Dame Valerie Adams, though, gave arguably the post-event speech of the Games - possibly the year - with her gracious words after taking silver in the shot put.
Adams openly explained she had surpassed her own expectations after limited training, while balancing being a mum. She spoke of balancing sport and family, and her wee baby - arguably the cutest featured in a Commonwealth Games TV clip.
Early on in her career, Adams tended to give the sort of cliche-ridden responses that many young competitors think sound good.
But Adams' post-silver speech was gold. It was warm, honest and from the heart - she's a winner off and on the field.