Almost 2000 foreign tourists have experienced the Bay of Islands as the cruise ship season kicked off in style this week with the Celebrity Solstice mooring in the bay.
Celebrity Solstice is one of the larger ships to visit the bay during the season, which will see 49 visits between now and the end of March. She's 318m long and 36m wide and although it is not yet the height of summer, she was just 150 passengers short of her 2850 capacity for her first visit.
The biggest ship visiting over summer is the Ovation of the Seas capable of carrying 4905 passengers. She completed her maiden voyage this year and will be anchored off Waitangi on January 12, 2017.
With no wharf big enough and because it's too shallow, Paihia is not a ship's port but a destination where ships anchor offshore. Passengers are then ferried to land by tender and in New Zealand the only other destination requiring offshore "parking" for ships is at Akaroa near Christchurch.
It was part of the reason why the Paihia Business Association initiated an Ambassador Programme several years ago - a team of volunteers who meet and greet those coming ashore.
On average 65 per cent of passengers make land and in the case of the Celebrity Solstice around 1800 made the day jaunts ashore or, put another way, nearly the entire regular population of Paihia landed on a large fizz boat and took off on buses for points elsewhere.
The majority of passengers on ships calling in to the Bay of Islands come from Australia, the United States and New Zealand.
The next highest country represented is the UK, and on the Celebrity Solstice were Patricia and David Corbishley from Liverpool. It was their first visit to New Zealand and most passengers wanted to come ashore after 18 days at sea from Honolulu, they said. The couple headed to the Waitangi Treaty Grounds.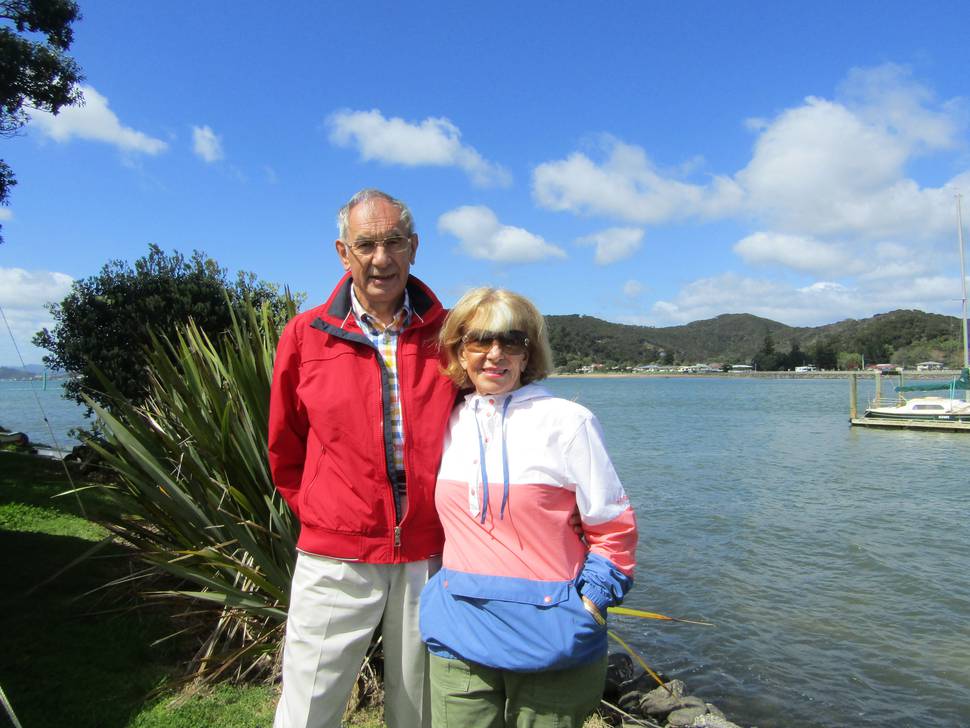 Tony Petrie's company Renaissance handles all shore trips for all Caribbean Line ships. Passengers from the line's Celebrity Solstice variously walked to the treaty grounds and museum next door or did waka paddling on the river, kayaking around the coast, horse trekking, bussed through Puketi Forest, visited the glow worm caves at Kawiti or walked around Russell, among other activities.
Many strolled or took a shuttle bus to the village and it's a trade local businesses depend on to survive the quieter months, particularly cafes, restaurants and souvenir shops.
According to a Tourism NZ report over 93,000 passengers and crew were on board the 20 vessels that visited Northland last year. That figure is expected to increase significantly this season with cruising experiencing popular demand.
Although Waitangi is not a large wharf it is still treated as an entry port by the Ministry of Primary Industries (MPI) that provides a dog-handling team to greet and sniff the arriving tourists and their bags.