Tauranga swimmer Tem Strickland is used to doing it the hard way.
The Cook Islands representative does not have the help of regional and national training camps to help him prepare for major swim meets. He does not even have any training partners to help push him harder in the daily grind of endless laps of the Omanu Club pool.
But Strickland, 18, is not complaining.
The resilience he showed as a 16-year-old to go and train in Phuket, Thailand for eight months strengthened his resolve and was rewarded with selection in the Cook Islands team for the Commonwealth Games to be held on the Gold Coast in April.
In the six weeks since he heard the good news, he has matched his personal best times in his speciality events of the 50m and 100m freestyle sprints after a lay-off from injury last year.
And he says he will get even faster ahead of the Games.
"Now I have left (Otumoetai College) and am working; I am doing sprint specific training. I am really happy to have got to my PBs so quickly. I was not expecting to have got the feel back in the water as fast as I have done.
"Getting back in the pool and gyming and being on a really good diet I have managed to match my best speeds, and I still have another six weeks to go. I am looking forward to being in peak shape for the Comm Games."
Strickland is realistic about matching the times of the best swimmers in the Commonwealth but has aims on setting new PB times in both his sprint events.
"To make finals I have to be up there with the top Australian swimmers and swimmers from South Africa, England and Canada. They are going 48 (seconds) for 100 free, and I still need to develop more in my stroke. I am really going there to set new best times and for the experience."
The time Strickland spent in Thailand as one of 38 aspiring young world class swimmers from 19 national federations invited to attend the FINA Swim Scholarship Programme has been crucial to his development.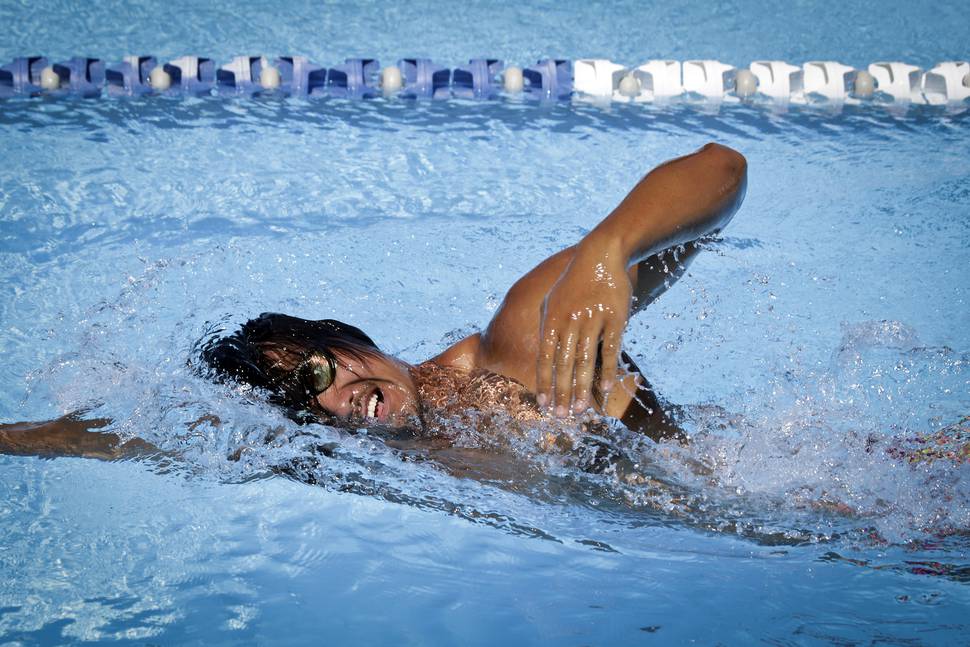 He says he would not be going to the Commonwealth Games without it.
"I would not be swimming at the same level as I am now and would have lost all motivation to swim. The training there showed me what it is like to really perform as an elite athlete and what it takes to make it."
Making Tokyo Olympics is his ultimate goal which Omanu swim coach Stefan Swanepoel believes is within his capabilities.
"Tem's progress over the last six weeks has been pretty significant in what he has been doing in the pool and his pace in the pool. He has dropped two seconds off his training time for the 100, and I am confident we can drop another two seconds of that.
"His dream is to go to the Olympics, and that has been his long-term goal. This is one of those meets along the way. Commonwealth Games is his first real step into the elite side of things. He did world champs last year, but this is his real stepping towards that Olympic goal."