It has been a week united in grief as people from around the Bay of Plenty stood in solidarity to show support for the Muslim community after the Christchurch shootings.
The community will today mark seven days since the terrorist attack with memorials, vigils and moments of silence.
A "human chain of love" will circle Tauranga Mosque to allow the Muslim community to pray in peace and a flotilla of IRBs will drive in close to Mount Main Beach as competitors and supporters of the National Surf Life Saving Championships hold a two-minute silence.
Students at Aquinas College will take part in a solidarity fast during school, part of a collective response across Catholic secondary schools where students are also asked to bring a gold coin donation for the families of the victims.
In the week since the shootings, flags across the Bay of Plenty have been flown at half-mast, local cafes closed, and vigils were held at beaches, schools and parks.
Countless flowers and cards still adorn the fences of Tauranga Mosque and only yesterday, a woman too frail to drive was dropped off in a taxi so she could pay her respects.
She is one of many who took a moment to stand in silence this week.
It was an emotional and sombre scene on Saturday night at the Mount beach when hundreds of people sang a waiata and shared a moment's silence while the sound of the waves rolled by.
Half an hour away in Yatton Park, about 30 people came to honour the victims of the attack.
On Sunday the sounds of the skate park next to Te Puke's Jubilee Park could not break the silence as people gathered to show strength and unity.
All ages and ethnicities attended a combined church prayer vigil at the Holy Trinity Church on Monday to pay their respects to victims of the mosque shootings.
Books of condolence were organised by local councils to offer messages of support and comfort to those affected and will soon be sent to the mayor of Christchurch.
Council committee meetings over the coming weeks are also holding a minute's silence at the start of every meeting and flags at the council buildings are at half-mast.
On Monday afternoon, some workers at the Port of Tauranga honoured the victims by putting down their tools.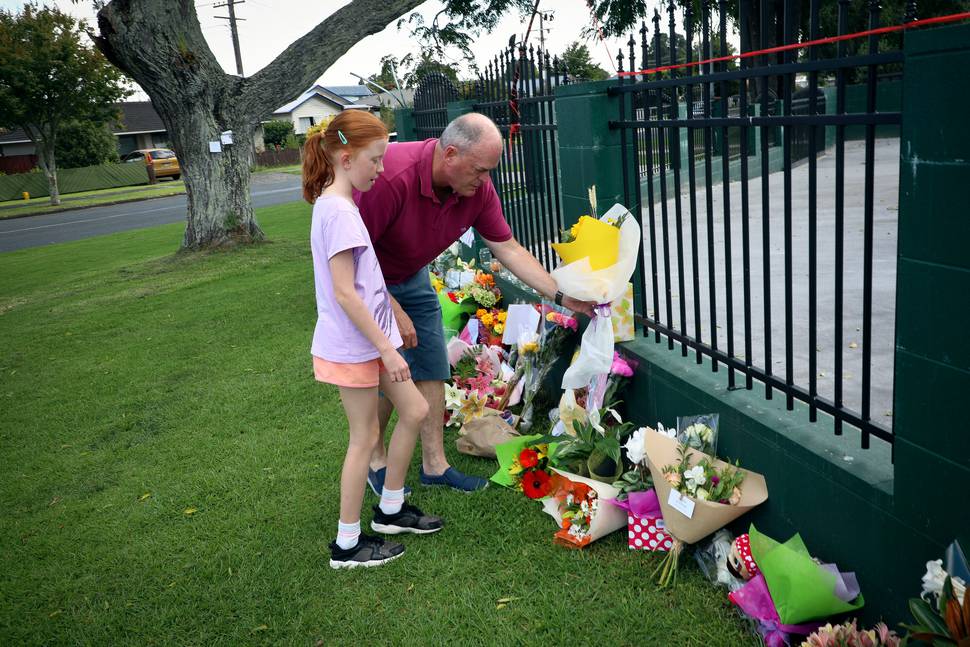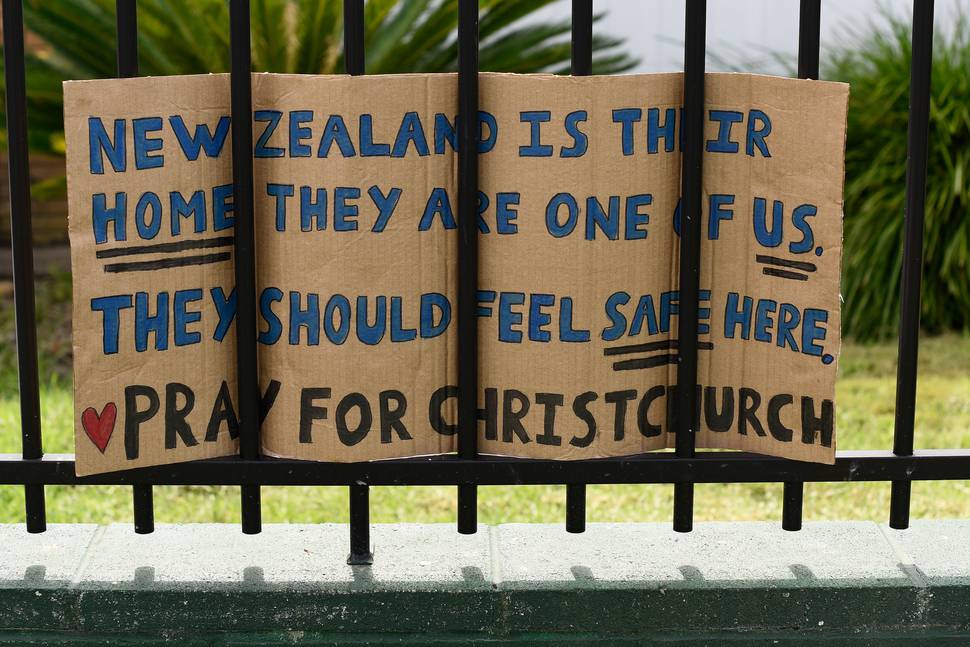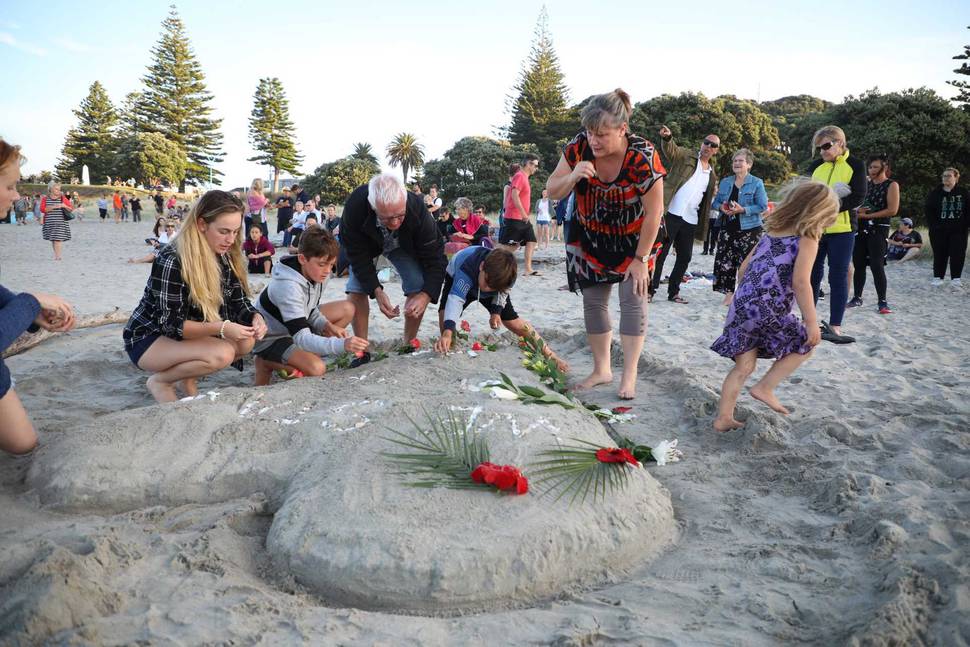 Last night, music created a moment to reflect on the tragedy at the United For Christchurch benefit concert which was staged to raise funds for victims and their families.
Schools also marked the tragic event in their own ways.
Te Wharekura o Mauao principal Heywood Kuka said the school rang the school bell 50 times to mark the lives lost.
A memorial service for Year 5-13 students of Bethlehem College was held on Wednesday, as well as a mufti day to raise funds for victims' families.
Student leaders of Papamoa College created a memorial space for people to leave comments and messages and had also organised a mufti day to raise funds.
A daisy chain of 1800 messages from students at Otumoetai College was draped along a fence looking out towards the school field.