A group of Tauranga Intermediate School students got up close and personal with one of New Zealand's most talented athletics exponents, Tom Walsh.
Walsh visited the local school yesterday to present the Anchor AIMS Games trophy at a special assembly before joining in on a physical education class.
The world champion Kiwi shot putter shared his personal journey of getting to the top of his game and he even showed the students some of his shot-putting techniques.
Out of the field, students had time to ask Walsh some questions, including what inspired the Commonwealth Games Gold Medalist.
Walsh said how special it was to wear the black singlet.
"It's pretty cool to know the whole of New Zealand is behind you and supporting me to do well," he said.
He also shared his aspiration of wanting to break the world record.
"I've got pretty close to it and I think in years to come I can do it, I've got to be the first person out of three or four of us I think are capable of doing it," he said.
Walsh said he was always "a big kid" at school which had always helped with his shot put.
"I wasn't that great at running, I was always better at throwing stuff," he said.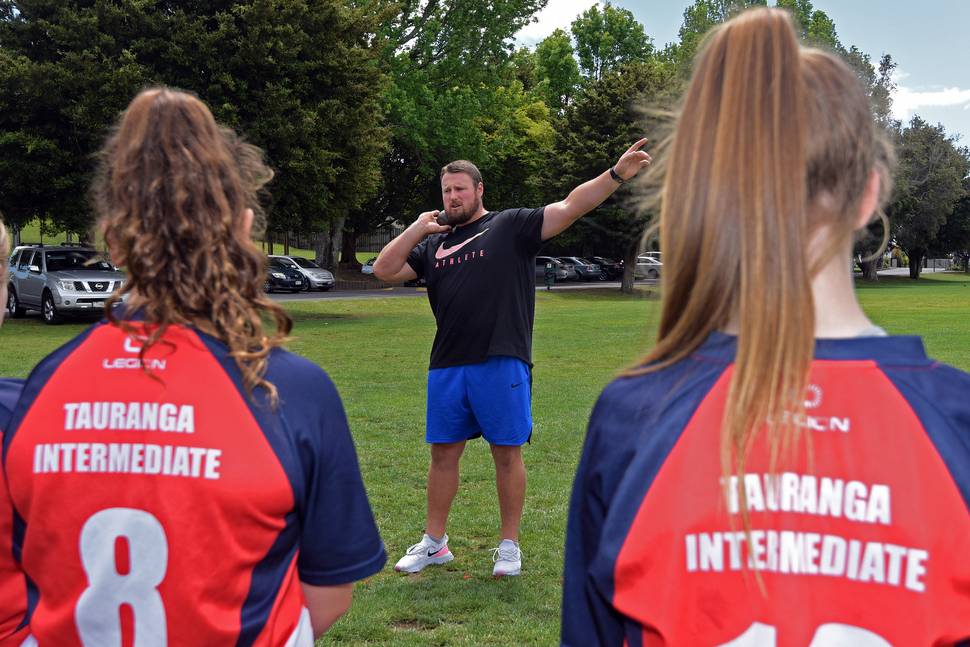 When questioned about his eating habits, Walsh asked the students to guess how heavy he was.
At 130kg, Walsh said it was important to keep his weight up and he ate six meals a day. An example of a breakfast included four pieces of toast, four eggs and four sausages.
Walsh said it was "a great experience" being able to visit schools and talk to kids who hope to be sports people in the future.