The sun was shining as the Bay of Plenty Steamers piled on early points in front of a decent-sized home crowd on Saturday.
The Steamers held on to beat the Northland Taniwha 38-35 at Tauranga Domain in their final game of the Mitre 10 Cup season.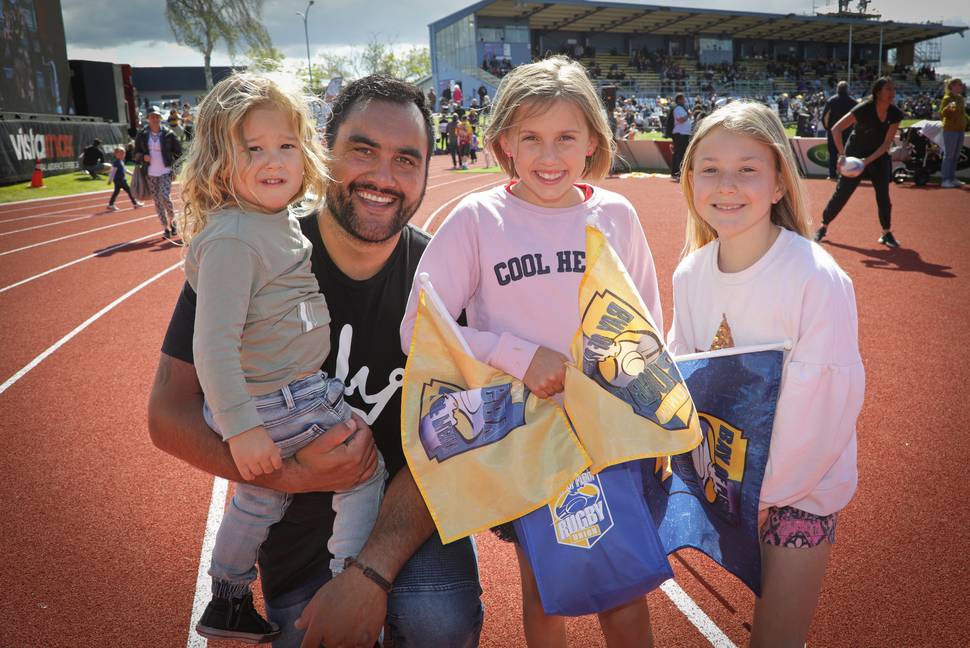 Earlier in the day, the Bay of Plenty Volcanix overcame Auckland 25-22, securing another season in the Farah Palmer Cup Premiership division.
Tangaroa Pou-Clark, 11, was at Tauranga Domain with his two mates Jack Bathe-Taylor, 9, and Hunter Maclennan, 9, as well as his younger brother, Taiaha Pou-Clark, 8.
"Enjoying the tries, the good breaks," Jack said.
Taiaha said he was enjoying "the whole day".
"Bay of Plenty's bumping off my cousin's team," he said. He and Tangaroa said their cousin was playing for Northland.
Taniwha supporters Christine Crow, 51, and Deidre Fox, 46, had driven down to Tauranga for the game.
Christine said she had only missed one Northland game in four years. And despite the scoreboard, they weren't nervous.
Northland had already secured a spot in the semifinals.
"The guys know what they've got to do," said Deidre.
"We have faith," agreed Christine.
They were enjoying the atmosphere.
So was Zac Simeon, 9, who had his Bay of Plenty supporter's shirt on.
"I reckon the Steamers are having a good game and they're going to win," he said.
Zac said his favourite player is Mitchell Karpik.
"Because he's my number and I just like him."