A speed camera nestled between Bay of Plenty and Waikato has snapped the second-highest number of speeders in New Zealand.
The fixed camera on State Highway 2 at Waikino, near the Waihī end of the Karangahake Gorge, also hauled in more than half a million dollars in fines for the month of June.
New Zealand Police figures show 9741 motorists were caught speeding from April, when the camera began operation, to June this year.
Of these, 5388 were caught in June alone - the most recent figures available.
The figures are more than 20 times the 264 motorists clocked speeding that month by the Bay of Plenty's newest fixed speed camera at Otamarakau, also on SH2.
Read more on that here.
Another fixed camera on State Highway 29 on the Kaimai Range, a notorious stretch of road for fatal and serious crashes, caught 2783 speeding motorists that month.
Waikato district road policing manager Inspector Marcus Lynam said while it was not clear why the Waikino camera recorded so many speeders, it was possible it could be because people were not aware it was there.
But it was disappointing, he said.
"We know from international experience that speed cameras do have an impact on slowing people down, particularly around the sphere of influence of the camera."
Speeding and travelling too fast for the conditions was a contributing factor in about one-third of all fatal crashes and 15 per cent of all injury crashes.
The police installed the cameras at sites across New Zealand identified as having a high crash risk.
Lynam said police wanted people to be aware of the location of every speed camera to help slow people down, which was why camera locations were on their website.
"It's quite simple; if people drive at an appropriate and safe speed for the road and the conditions, they'll be in no danger of getting a ticket – or more importantly being involved in a crash."
From April to June, the Waikino camera collected $942,930 in fines. Of this, $509,450 was in June.
"We'd love for our cameras not to issue tickets at all but that's not the reality."
Encouraging drivers to reduce their speed helped reduce unnecessary deaths and injuries.
"But we cannot do it alone", he said.
"Road safety is everyone's responsibility."
At Waikino the speed limit is 80km/h. It is 100km/h at the other two locations.
"Even when speed doesn't cause the crash, it is the single biggest determinant in whether anyone is killed, injured, or walks away unharmed. A small change in speed makes a big difference to injury severity in a crash," Lynam said.
A fixed camera in Waitemata holds New Zealand's record for the highest number of motorists caught speeding in June - 5519.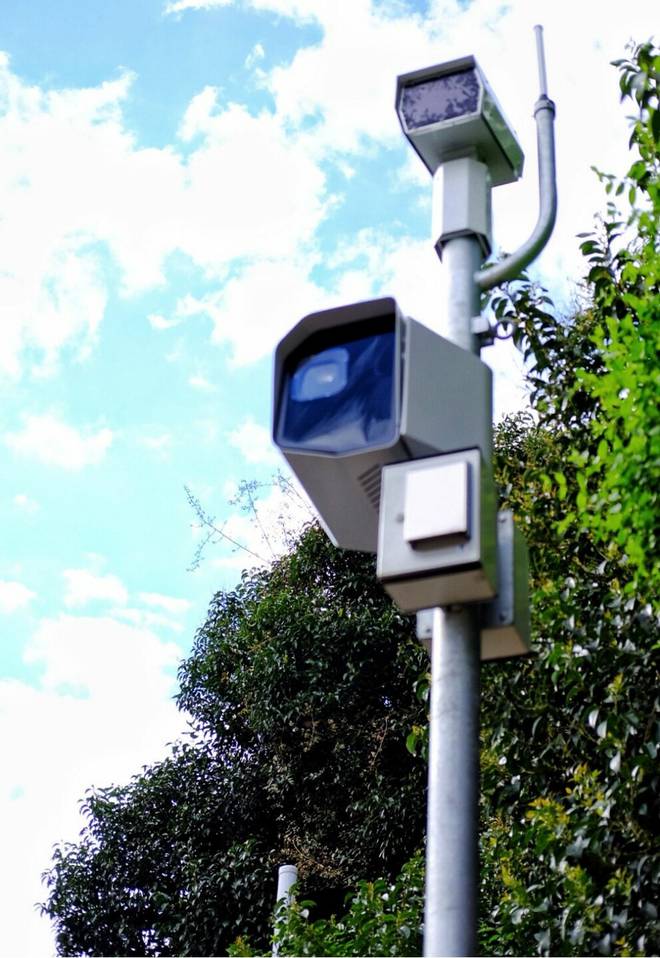 James Beck, who runs the Waikino Hotel, said there was some "foot stomping" from locals at the placement of the camera when it was installed, given that it was so close the change in speed limit from 100km/h to 80km/h.
"I go past three times a week and I've not got a ticket. It's not that hard. Just stick to the speed limit. But I'd certainly say that it being so close to the speed sign is a contributing factor."
National operations manager road policing inspector Peter McKennie previously told the Bay of Plenty Times Weekend the fines were not about revenue collecting, as police did not keep any money. Instead, money from the fines goes to the Crown's consolidated fund.
The NZ Transport Agency would not comment on speed camera matters.
Snapped, but from where?
When Karen McMahon opened her mail to discover she had a speeding ticket, it took a while to work out where she had been caught.
The Mount Maunganui woman regularly enjoys travelling from Tauranga to Auckland via State Highway 2, through the Karangahake Gorge.
"It's just so scenic. I really like it."
The bubbly banker had no idea there was a fixed speed camera at the gorge's eastern entrance, so when her ticket for travelling "90-something" arrived in the mail she was pretty surprised.
"Oh hell yeah! I thought it must have been in Waihī in the 100km/h zone and the second time I went up and had a look. Then it dawned on me - it would have to have been another one because all of these people were coming in to work to pay because they had been caught too."
McMahon said since she got her ticket, her brother and sister-in-law and their daughter's partner had also been caught.
"I got thinking 'that's a lot'."
But McMahon isn't too worried. She said she learned her lesson and would be driving slower on her next jaunt through the gorge.
Why the need for speed cameras?
Speed remains one of the main factors for people dying on New Zealand roads.
The number of crashes is substantially reduced when static safe speed cameras are used. A study of crash data in the 20 months following the introduction of static cameras in New Zealand in 1993 found a 23 per cent reduction in fatal and serious crashes at urban static camera sites and an 11 per cent reduction in fatal and serious crashes at rural static camera sites.
Source - New Zealand Police