Name: Lynette Lochhead
Occupation: Interior designer
Suburb: Te Puna

LYNETTE and Peter Lochhead purchased their Te Puna property nearly 40 years ago ... long before the convenience of dishwashers and en suites.
So the house, lovingly referred to by the family as Hotel Te Puna, has undergone regular extensions and changes throughout the decades to cater for their growing family.
"New decks, more bedrooms, family room, en suite, new kitchen and larger gardens."
There has been a total of three new kitchens built here.
"The first one was basic with burgundy formica, rimu cupboards, a pot belly, vinyl on the floor and endless open shelves, to house the huge arrange of pottery casserole dishes we were given for wedding gifts, as was common in the 80s.
"Our last kitchen is a dream to work in with beautiful quartz benchtops and zinc inserts, Blum componentry, classic styling and room to display my latest collections. The lovely timber flooring mink grey oak is so beautiful and easy to maintain. The gorgeous Designers Guild roman blinds bring the garden into the house."
But the favourite room in the house is the family room downstairs which has had a makeover - the timber was painted out and the room lightened with soft linen drapes replacing the taffeta.
"This room is full of treasure, including oversized lamps, handcrafted furniture, a zebra fabric ottoman and lovely art. The chairs are loose covered in washed Belgian linen and are layered up with sheepskins and blankets and of course, sumptuous Designers Guild cushions.
"The Jotul fireplace cranks in the winter and this is where we have lots of family time, with views and door leading out to the garden."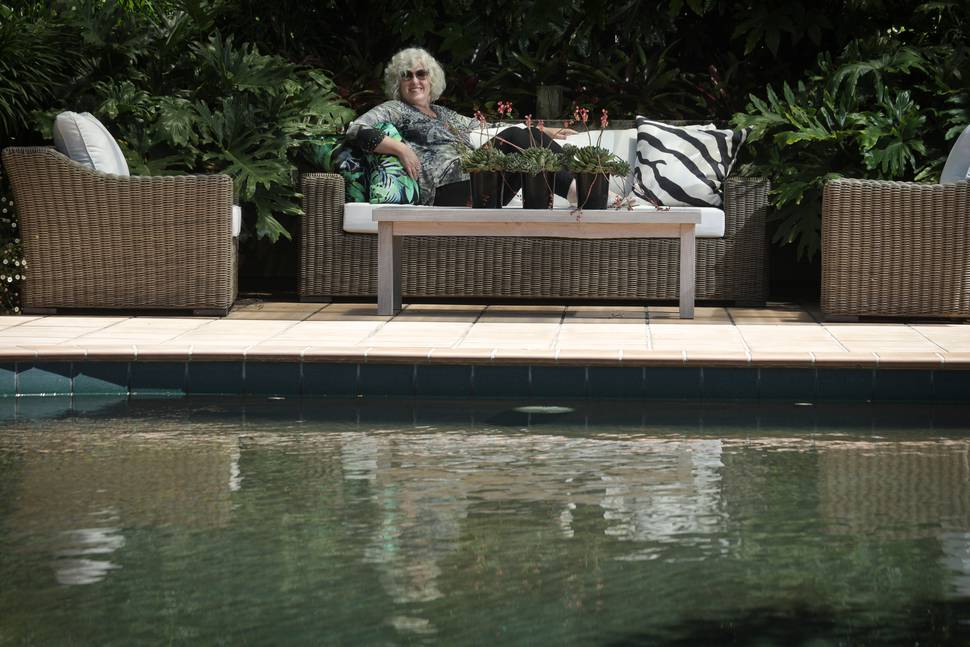 Lynette is an interior designer. Her business is Design on James which is based next door on the orchard property.
Lynette has a passion for textiles, art and design and helping others to create beautiful homes.
Visitors to the house can't walk past the Murano chandelier (which was purchased in Venice) without compliment.
"We had to wait about 3-4 months for it to be made and it arrived in many pieces for us to assemble. It gives us so much pleasure when you walk into the house ... at night I turn on the dimmer to add a beautiful glow over our handcrafted dining table and velvet chairs."
Lynette feels very blessed to have such a beautiful property to live on.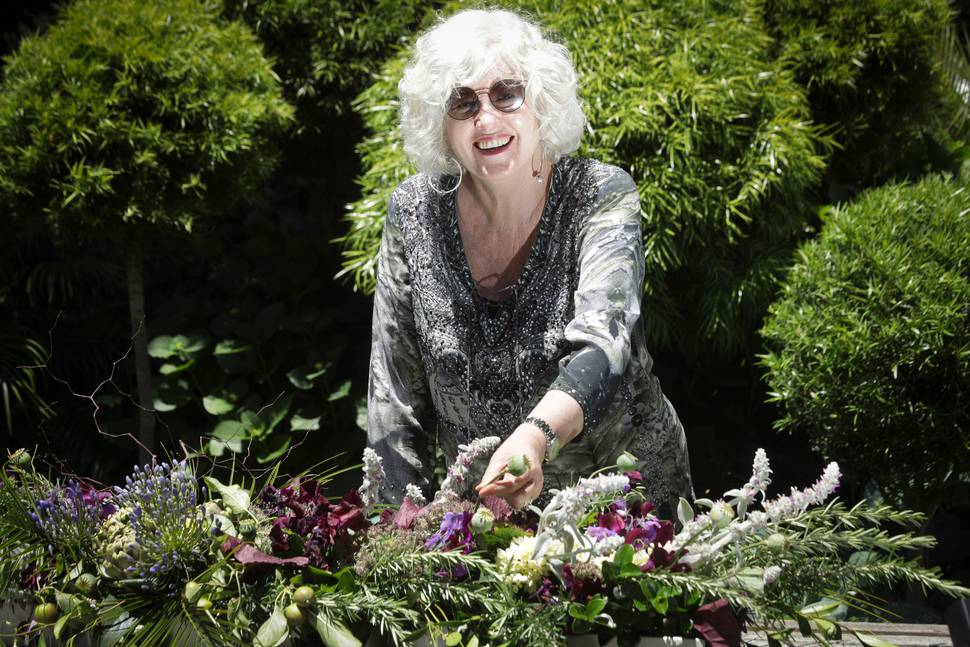 "Establishing a base, creating memories, nurturing our family and celebrating all the different milestones is what we do here.
"Our family always congregates at our place for Christmas and everyone is always welcome. There is always room to spread, especially with the lawn/garden and pool area beckoning."
The family wrote a book to celebrate Lynette's husband's 60th birthday, with a nod to all the wonderful things that he has done to help create a special place for them all to come to.
"We do want to build again on our property one day, but we're not in a hurry as we're just appreciating what we have for now and enjoying the ambience we have created."