The blue and yellow seats are in place in the Domain's temporary stands, the hospitality marquee is up at the northern end and sunny weather is forecast.
The home team is unbeaten and the visitors are the champions. There's a Farah Palmer Cup match beforehand featuring the same two provinces.
Could a day at the footy be set up better?
Adding to the intrigue is the makeup of the Bay of Plenty Steamers team. Two wins from two matches in the Mitre 10 Cup so far, yet head coach Clayton McMillan's starting 15 today is nearly 50 per cent changed from that which ran on against Counties nine days ago.
"I want to make it clear it's not a case of getting through this game with an eye to next week. This team has been selected on merit. It's one that is more than capable of winning the game."
McMillan is especially pleased Tanerau Latimer is fit enough to take his place at blindside flanker.
"A couple of weeks ago we weren't too sure that he was going to get back out on the park as quick as he has. But he's been really determined and in the absence of [the injured] Liam Polwart, we really wanted some leadership up front. So his selection became a bit of a no brainer really."
While the backline personnel close in stays the same, with the regular halfback, first five and second five combination of Richard Judd, Mike Delany and Terrence Hepetema, the outside backs have been considerably reshuffled.
New Zealand Sevens player Trael Joass, with a Commonwealth Games gold medal and a World Cup to his credit this year, has his first start at centre. Chase Tiatia, who scored two tries against Counties-Manukau, moves from fullback to wing to make way for 19-year-old New Zealand under 20s player Kaleb Trask in his first start at Mitre 10 Cup level.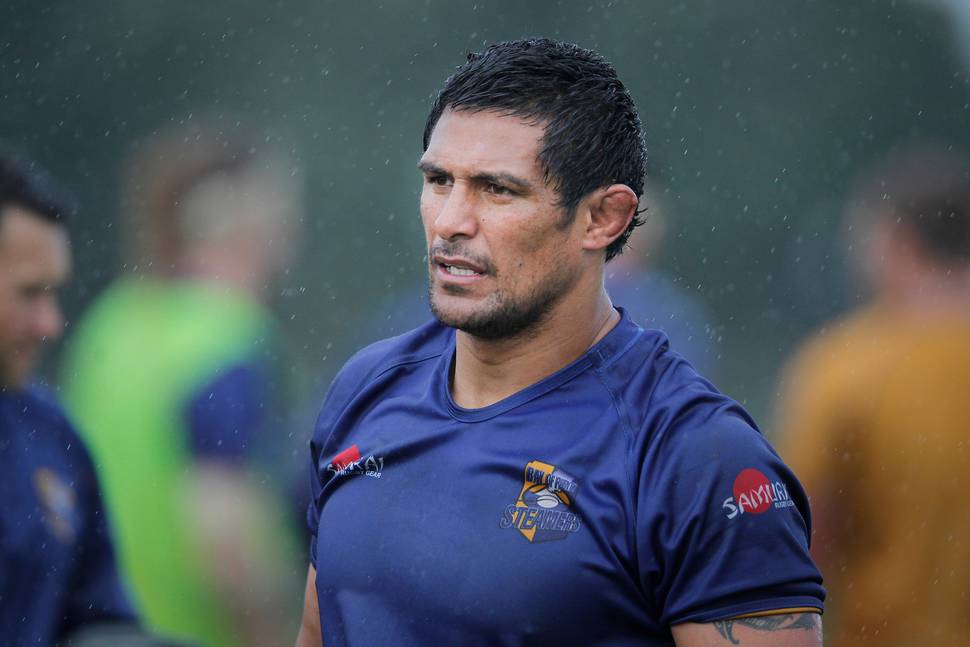 Although primarily known as a first five eighth, Trask made, in the words of McMillan, "compelling" playing at fullback for the Bay of Plenty under-19s in that team's 94-0 win over Taranaki last Saturday.
"I know under-19s to playing Canterbury is a big step up but he's got a pretty mature mindset and plays like he's been around for a long time."
Trask, in his understated way, says he's "pretty stoked" to get the call-up to the starting 15.
He reckons at this stage of his career he has "no preference" as to whether he plays at first five or fullback.
"As long as I'm on the park, having fun."
New hooker Tom Crozier is a former England age group and student representative who's been in New Zealand since 2015.
Crusaders coach Scott Robertson was instrumental in getting Crozier to Christchurch to play for the Sumner club and he's been part of the wider Canterbury squad without ever actually cracking the top team.
Crozier is part of an all-new front row which will be propped by a couple of experienced campaigners in Solomona Sakalia and the much-travelled South African Ross Geldenhuys.
For the Steamers, this match shapes as a watershed day. Having two wins from two matches is a wonderful start to the campaign but playing a team with a reputation and heritage such as Canterbury's will let Bay of Plenty know what level they're really at.
"I have a lot of respect for what Canterbury have brought to the New Zealand rugby landscape. They're the benchmark.
"They've got good players, I respect their coaches.
McMillan seems quietly confident of a good day out, though.
"I know it won't be easy but there's an element of belief in this team. If we are accurate in the things we want to do, we have a very good chance of being in the game.
"We're in it to win it."