Tauranga athlete Luuka Jones may have won silver in the 2017 Olympics but she doubts she'll be leading the pack at this weekend's Mother's Day fun run.
"I don't usually run. I wouldn't call myself much of runner," Jones said.
The silver medalist will be among the hundreds of people expected to take part in the Jennian Homes Mother's Day Fun Run/Walk on Sunday as part of a push to raise awareness about women's health issues.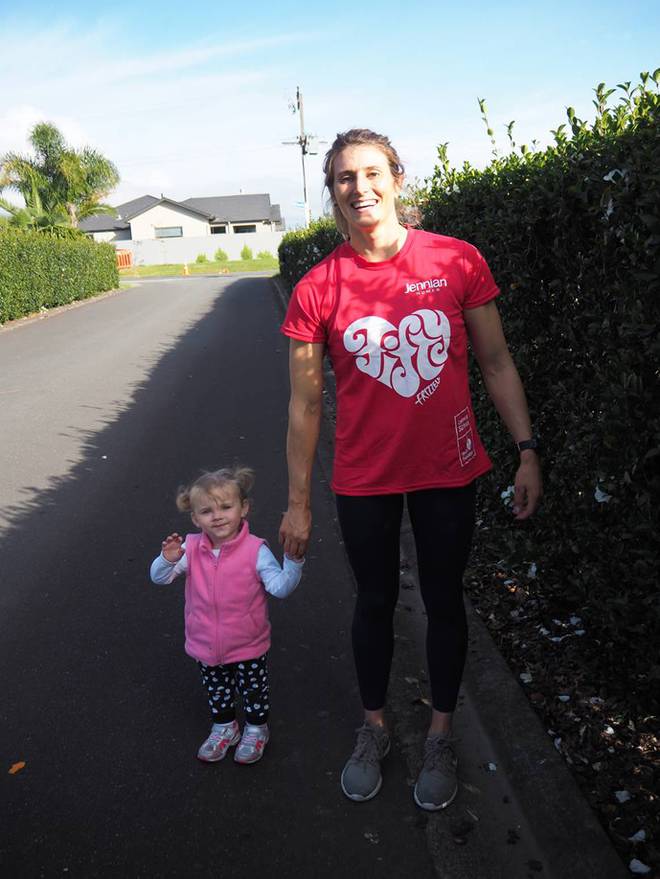 Jones, a three-time canoe slalom Olympian and silver medalist in Rio 2016, will be joined by fellow Tauranga local and former Black Stick Sue Furmage in helping with the warm-up and 5km event at Kulim Park from 10am.
Jones has represented New Zealand at the 2016 Rio, 2012 London and 2008 Beijing Olympic Games while Furmage was part of the Black Sticks side for the 1992 Barcelona games.
The pair are part of an inspirational drawcard of 50 athletes lending a helping hand at 33 locations nationwide in a bid to improve the heart health of New Zealand women.
"I didn't realise heart health was such an issue for women," Jones said.
"Getting out and staying healthy doing a bit of exercise really helps. And it's hard to do exercise when it's not fun. The best way to encourage that is to do it with other people and do it all together. That's the best way."
Jones will catch up with her sisters and mum afterwards to celebrate Mother's Day over lunch. She said babysitting her niece Maddie was something that gave her a lot of respect "to all the mums out there".
"It's a tough job."
Jennian Homes' Aidan Jury said having the support of Kiwi athletes would prove added motivation for everyone to get active and make a great start to their Mother's Day.
"The Jennian Homes Mother's Day Fun Run/Walk continues to grow in popularity each year and we are grateful for these athletes, like Luuka and Sue, to lend a hand and help save lives and keep more families together," he said.
"It just speaks volumes of everyone's commitment, athletes and the public alike, to help ensure the women we love are with us for many years to come."
The event is held in cities throughout New Zealand on Mother's Day.
Registrations are still open on the Jennian Homes website.