Take your marks, get set, doggy-paddle!
Across the ditch from the Gold Coast Commonwealth Games, Alfie the Jack Russell sped his way across the pool in his swimming event and walked away a proud pooch in first place.
The 2-year-old rescue dog was one of about 70 canines to take part in the second annual Dogs in Togs community event at Te Puke Memorial Pool on Saturday.
There were swimming races for large dogs, medium dogs and small dogs as well as dress-ups and spot prizes – and a sausage sizzle for humans.
Up for grabs were doggy toys, treats, food, leads and collars. Who needs a gold medal?
Alfie's owner Betty Hall, who is a Western Bay of Plenty animal services officer, said it was "absolutely brilliant" and a "very successful" day out.
"We thought with the weather we might get fewer dogs, but on the contrary, they just kept coming."
She said the organiser of the doggy pool party, Te Puke pool manager Liz Milsom, did a fantastic job.
"She wants us back next year so we're on board with that."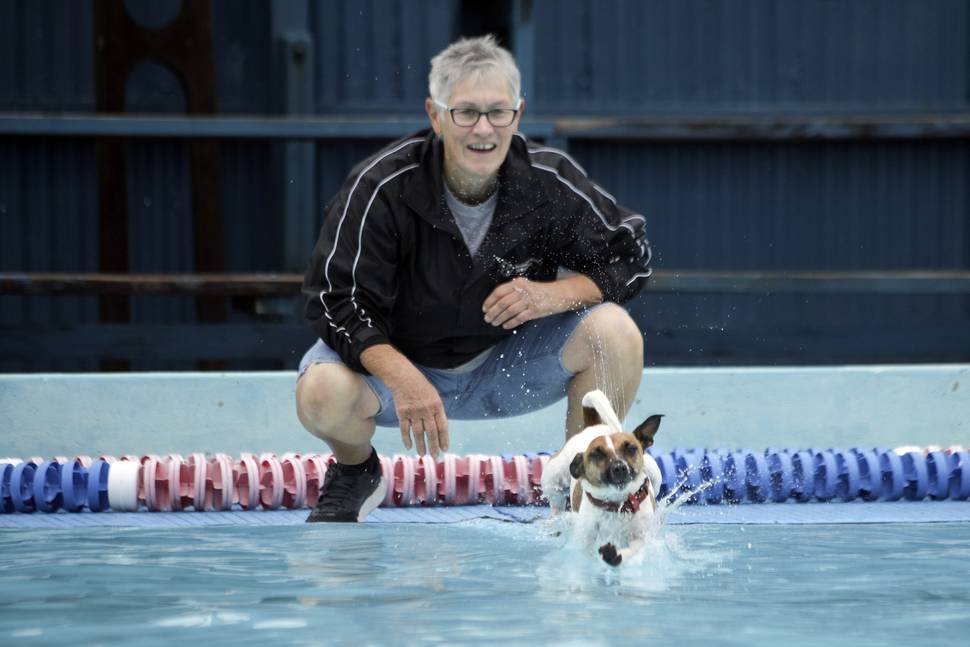 The event was part of the Western Bay of Plenty District Council's Wander Dogs Summer Series.
The Te Puke pool was closed to humans for the season on Friday and so pooches were given the chance to have one last dip before it is drained later this month.
Dogs of all sizes, shapes, breeds and swimming ability made of the most of the opportunity.
"Some people came along and their dogs were perhaps a little bit shy or reticent so we just helped them go around the edges and not go straight into the middle and by the end, they were in the middle with all the other dogs," Hall said.
She said some dogs loved jumping into the pool while others were a lot more hesitant.
There was even a small paddling pool for learners.
Hall said the event provided a controlled environment in which people and their pooches could interact with others and have a fun time.
It was also an educational opportunity with people getting the chance to ask questions of Hall in her role as an animal services officer and also about the district council's dog adoption programme.
"It's great to have good dog owners having a lot of interaction with council in such a positive manner," Hall said.
Entry to the Dogs in Togs event was by gold coin donation, with all proceeds going to the council's dog adoption programme.
The next event in the series is the Doggy Day Out on April 28 at the Omokoroa Western Ave Sportsground.