Mount Maunganui has lost its second glass recycling drop-off point, leaving the transfer station as the closest option for residents of the beach suburb.
Mount Maunganui RSA has stopped being a Bins for Better Communities host because the noise of smashing glass disturbed nearby residents, manager Andrew Buenter said.
The decision came just over a week after Mount Maunganui Intermediate removed itself from the voluntary scheme due to health and safety and traffic concerns after glass bins overflowed on weekends.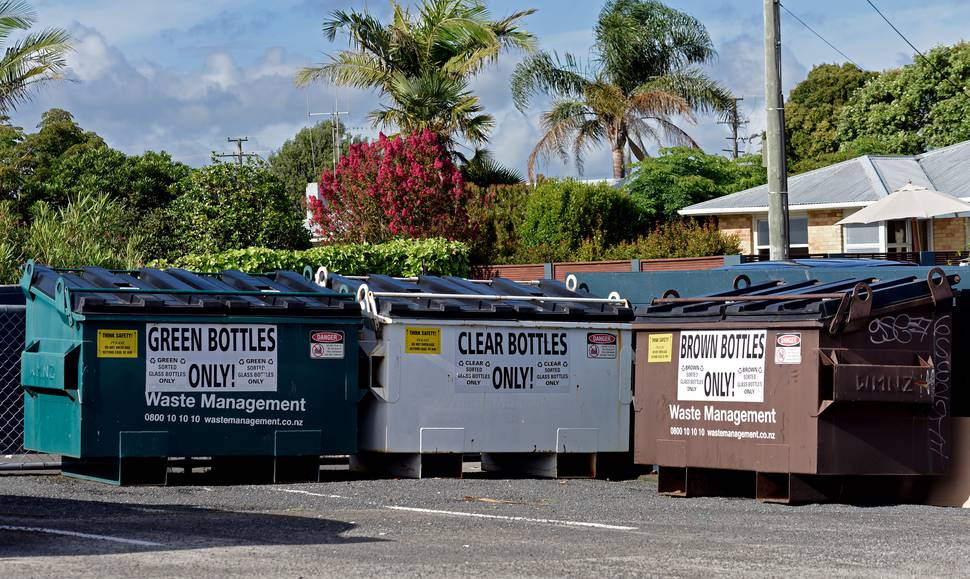 Buenter said RSA management had been happy with how the bin system, operated by Waste Management, was being run but residents had to be the priority.
There are 55 pensioner housing units on site in the Mount Maunganui RSA Village.
Buenter said some units were as close as 30m from the bins.
"The bins aren't insulated, so if you're dropping a bottle on to another bottle and it crashes and you're doing it over and over again all day, it's quite loud."
Sundays were the busiest days, when residents were treated to a near-constant chorus of breaking glass.
To reduce the noise after 8pm the RSA had introduced a system of smaller bins that a caretaker would empty into the main bins in the morning.
Waste Management introduced Bins for Better Communities to give residents more free recycling locations when it stopped accepting glass from kerbside recycling bins on March 1.
It says the colour-sorted bins have increased glass recycling rates and reduced waste going landfill.
There are five remaining community glass drop-off points across Tauranga and the Western Bay, in addition to five transfer and recycling stations.
Bins for Better Communities
- Papamoa Beach Four Square in Papamoa East
- Bethlehem Town Centre in Bethlehem
- Bowentown Boating Club in Bowentown
- Bledisloe Holiday Park in Te Puke
- The Point Fresh Choice in Omokoroa
Transfer stations
- Maleme St, Greerton
- Truman Rd, Te Maunga, Mount Maunganui
- 64 Steele Rd, Athenree
- Corner Tetley/Wills Rds, Katikati
- 36 Station Rd, Te Puke.
Waste Management keeps a list of glass recycling locations on its website.