Although moving to the Bay is "a dream come true", Chelsea Winter won't have a "dream kitchen" in her new Mount home she is building. She doesn't like the word "dream" kitchen.
"There is no such thing. It is not all about looks. A kitchen should be just what works for you, and that may change over time. It is the nucleus of the house where everyone congregates; food is served, so it needs to feel homely."
The one the MasterChef star and celebrity chef has designed is just that.
"It reflects where I am now. So I have a big island bench where everyone will sit around to eat. We hardly ever use our dining table — the last time we used it was for a cookbook shoot. I serve food on the bench, but also cook there, so it was important for me to have the hob in the island, not a sink. While I'm cooking I can chat to people, rather than having a sink and have people watch you do the dishes."
It has to be functional too. Winter will continue to work from home in the Bay and that means working from the kitchen.
She does not use a commercial kitchen but does all her recipe writing, cooking and testing at home on her own. Two dishwashers and a large area to store her dry ingredients were on the must-have list, as was a scullery.
"I'll have another sink in there, all my aprons, equipment, and it is a great place to hide all the crap quickly and shut the door if someone is coming round."
Down-to-earth honesty is typical Winter, and is what has won her thousands of fans.
Since winning MasterChef New Zealand in June 2012, she has written five bestselling cookbooks. Her last one, Eat, published late last year, was the not just the bestselling New Zealand cookbook of 2017, but the bestselling book. She puts her enduring popularity down to her food philosophy.
"My food is accessible. The recipes use everyday ingredients you can get from the supermarket. They work, they kinda turn out like the picture, and it tastes bloody good! I put a lot of time and energy into recipes, testing and retesting what works. I don't have a team of testers, I do it myself and it can take a year to put a cookbook together but then what I put out, I know it will work for people."
The kitchen is also Winter's office, and her iMac sits near the bench.
She thrives on plenty of feedback from her active community of fans on social media, with 370,000 Facebook followers and 51,000 Instagram followers who regularly post photos of recipes they have tried. Winter manages all the social media herself and responds directly to people every day — again, part of her down-to-earth style.
"It is part of my life I really enjoy. I don't consider it work. I love to see real people cooking my recipes and if they want to show me pictures or discuss things with me, that's a real privilege."
Winter has stayed true to her philosophy of cooking wholesome food with real ingredients and refused to be swayed by food trends or follow the pack.
We are not going to see a Chelsea Winter No Sugar cookbook.
"That wouldn't feel true to me. It's not who I am. I like to cook good, honest, wholesome, delicious food. That includes good Kiwi baking with butter and sugar."
Rather than excluding foods or deprivation diets, Winter believes in everything in moderation.
"It's about balance — mostly I eat high quality home-cooked food from good ingredients. If I want to have a piece of cake for morning tea I do. That's part of enjoying life. If you deprive yourself you can start obsessing, which is harder than if you have something every now and then."
Winter loves the sea, fresh air, walking labradoodle Sprite and going up the Mount.
Along with doing some physical activity you enjoy, she believes eating well and mostly avoiding highly processed food is the key to health.
She's had messages from people with former eating disorders who say her books have given back confidence.
"My philosophy is things should be homemade as much as possible, with real ingredients. The messages I get a lot from people is that since cooking my recipes they have stopped using packet sauces or jars or frozen and tell me they realised they don't need it. I love that. Damn right you don't need it.
The feedback from her online community drives her passion to research more recipes. For Winter it is more than writing recipes, it is about transforming lives.
"I'm not a chef, and I don't see myself as a 'celebrity' ... I like to think what I'm doing is inspiring people, really helping people."
"Seeing people change how they cook and eat and then see the changes in their lives is really special. Some of the messages reduce me to tears ... from someone who has never cooked before, to a frazzled mum ... I feel like I am doing something worthwhile, I am here to help people, improve what they eat, give them mojo in the kitchen."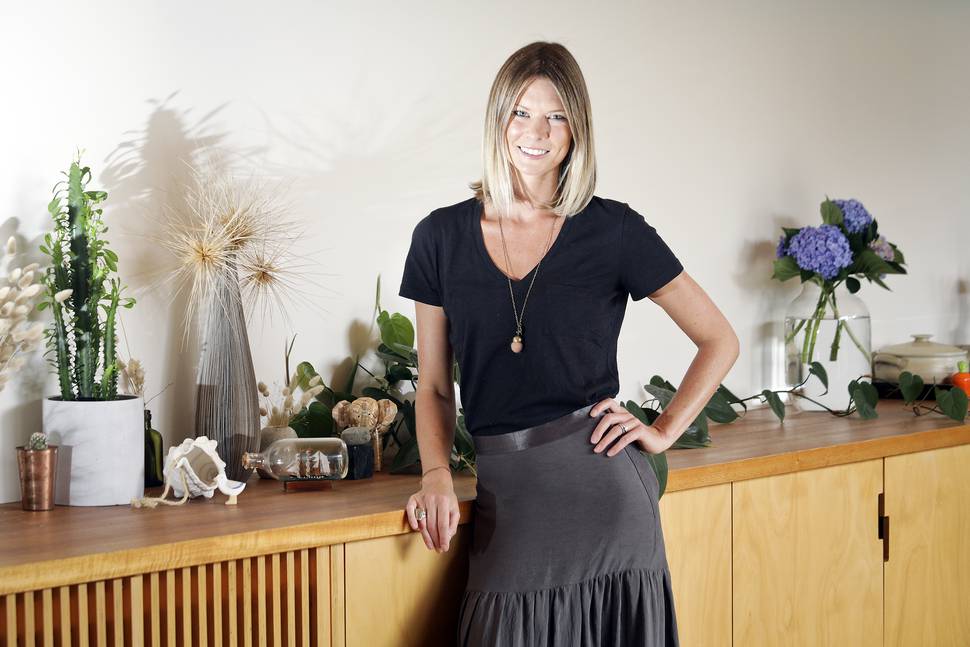 Winter too is getting her mojo back after just moving to the Bay with her husband of four years, businessman and yachtie Mike Bullot.
Last month they sold their Pt Chevalier townhouse, and Winter says she couldn't be happier.
"I was starting to feel trapped in Auckland, and living like a hermit because if you want to go and do something, it takes an hour to just nip to a shop or café. Here, everything is in walking distance."
Winter said in Auckland she was feeling isolated from her family. Her dad Mark and stepmother Heather have lived on Marine Parade for almost 10 years, transforming a 1920s black beach bach into two houses.
Winter and Bullot are staying in the back.
house until their own house is built.
Winter remembers holidaying in the original bach.
Winter's brother Simon — "a real surfie" — lives a stroll away in Tay St where he runs surf brand Curve. Sister Dana, an artist and illustrator, lives in Bethlehem with her husband and children, and Winter's nana is also in the Bay.
Winter's mother Annemieke and stepfather Kevin live not far away in Cambridge.
The lure of family and the lifestyle make the Bay the ideal place to start her own family, says Winter.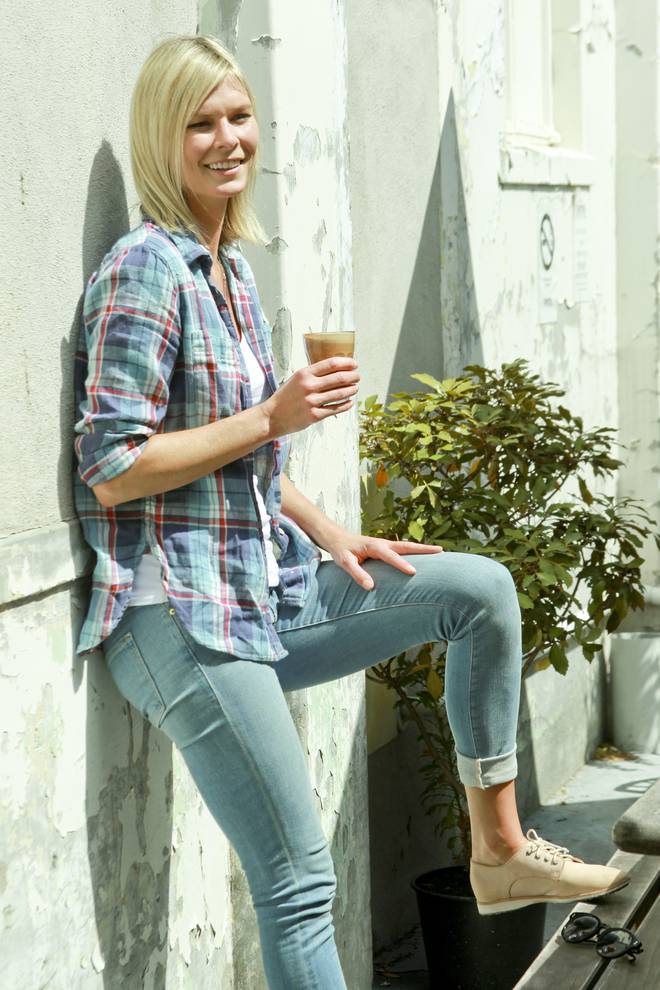 "We would love to have a family and I couldn't think of a better place in New Zealand to have them."
Having previously said she would move out of Auckland to start a family, Winter said she was always thinking about it and then just decided to do it.
"We had been saying for many years we should move to the Mount. We were both feeling a bit isolated in Auckland. So we got to the end of last year and said to each other, why are we not in the Mount."
She asked dad Mark, who founded property syndication business Oyster and is a former franchise owner of Bayleys in Waikato, to "see what is around".
He phoned that afternoon and said he had found a section to have a look at.
"I thought, 'whoa that is quick', but we saw it, liked it, and here we are."
Winter's house, designed by local architectural designers, Jmac, is being built by Jared Coombes, the same builder who built the house she is staying in now. The couple hopes to be in by Christmas.
For now they are enjoying settling into the Bay.
Bullot, a former competitive sailor, is loving the lifestyle already, says Winter.
"He is running round the Mount, kite surfing, out on the water."
Winter says she is "just chilling" for now, feeling like she has earned a wee rest after Eat, but says she has lots on the boil.
She wouldn't rule out opening a restaurant in the Bay, but says it is a mid term thing.
"It is something that I am interested in ... and it would make sense to do it where I live. If I did it would be the type of food I cook — homemade, wholesome food.
"But it's not in the near radar ... definitely not in the next couple of years because I am still feeling the cookbook vibe and my community says don't stop, so I really want to continue helping and inspiring people."
With some of her previous books photographed in her Auckland home, fans can look forward to the Bay influence on Winter's next venture.
For now she is getting to enjoy the Bay, exploring the "great shops" like Neche and Paper Plane. The local New World staff are "amazing" and chat away to her when she shops. She likes local cafes like George, 88 and Heath Street. She likes Postbank for a "fancy dinner" but says she is looking forward to discovering more.
Do local chefs need to worry if Chelsea pops in?
She laughs, "No one should panic, I am not a food snob, if I am out I am just enjoying their hospitality and cooking and it is going to be awesome. What I love here is people are not afraid to chat. I popped into Heath Street this morning and a woman told me how she has just tried my Good Energy Slice recipe. People talk more here.
"There is nothing more special than sharing your food and connecting to people through it. I love that. Cooking is of course about people. You are what you eat."