A group of stargazers in search of new beginnings joined the regular walkers at dawn with a guided hikoi (walk) up Mauao led by celestial navigator Jack Thatcher.
The hikoi will take place each morning this week as part of Matariki ki Mauao, organised by the Te Puna Rangiriri Trust to celebrate Matariki, or the Maori New Year, which officially occurs on June 25.
However Mr Thatcher, who has been taking groups of people to the top of Mauao at dawn for more than 20 years, said, by his calculations, Matariki this year fell on May 27.
That would not dampen the week-long celebrations which also included workshops on kite making, maara kai (food garden), traditional Maori medicines, and agricultural tools, finishing with a whanau day on Sunday.
Mr Thatcher is passionate about sharing knowledge of Matariki - the cluster of stars known as the Pleiades, which shines brightest about mid-June just before dawn.
"The cluster is important to Maori as it indicates new beginnings, and what the new season may bring. If the stars are bright and clear, this is a good sign of things to come and an abundance of kai (food)."
A cloudier sky - like there was this morning - could indicate families may go hungry and tribal warfare could be on the horizon.
There's two reasons for war: land and women

SHARE THIS QUOTE:
Ironic given that Mr Thatcher was central to the weekend's iwi protest at the harbour - he was in charge of keeping the people on the water safe.
"There's two reasons for war: land and women. Women are the ones who keep your iwi going. If either of those things are under threat, traditionally there could be tensions. But [the weekend] was a peaceful protest. We made our point. It is not against the Hauraki iwi themselves but against the Crown. But all the people of Tauranga Moana should be supportive, because if Hauraki come, there will be more claims."
Mr Thatcher, of Ngai Te Rangi, Ngati Ranginui and Ngati Pukenga, said his journey to learn more about where he was from formed his life.
During his upbringing at Hairini Marae his mother told him Maori tales and the importance of traditional ways.
Now 57, he was still telling similar tales and educating young and old, Maori and non-Maori, in all things relating to tangata whenua
As one of the only practising celestial navigators in the country, Mr Thatcher helped organise community programmes using the celestial compass to dispel theories that the ancestors of the Maori people did not have navigational knowledge.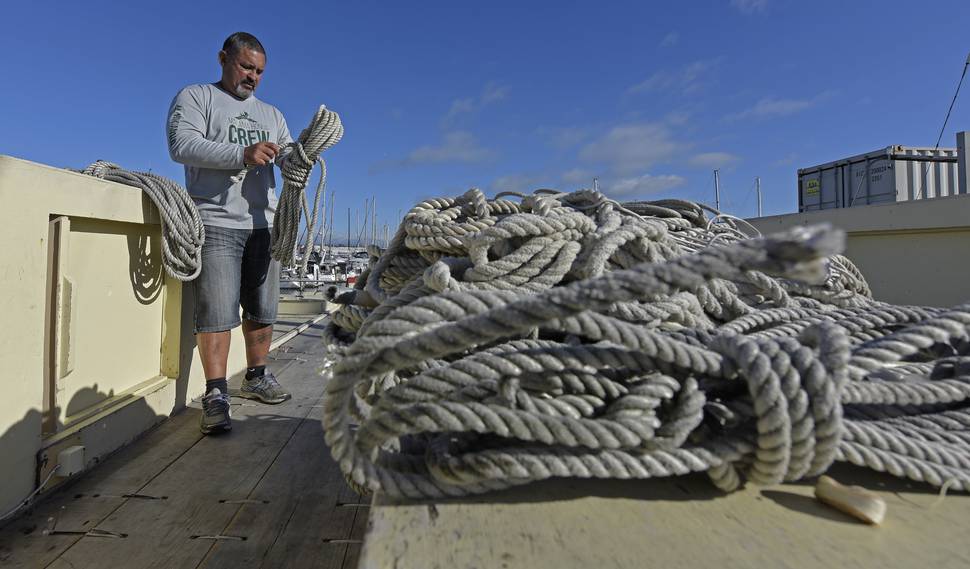 This morning Mr Thatcher also shared Maori legends including the story of how Mauao came to be.
He also told tales of his waka adventures.
He has been paddling since the 80s and has completed many journeys through the Pacific.
Despite his far travels, he said there was no place like home.
"If anyone asks me where my favourite place in the world to be is, it is right here on top of Mauao. Here everyone has happy feet and smiles at each other."
Mauao was the perfect location for Thatcher to share his passion for Matariki.
"The celebration of Matariki is very important - to look back on what our tupuna [ancestors] were doing so we can take that into the future.
"To celebrate new beginnings, a new year, and to watch the rise of a new sun from the top of Mauao. It doesn't get much better than that.
WHAT
Matariki ki Mauao - Hikoi Tahi
When: June 20 to 23, 5.30am
Where: Meet at the Matariki marquee at Mount Beachside Holiday Park, 1 Adams Ave
Workshops: All week on theme of "kai and kites" and importance of Maori tradition and custom
More info: www.mymatariki.co.nz
JACK THATCHER
- One of New Zealand's most experienced practising celestial navigators.
- Traditional Polynesian navigators used sun, moon and stars to navigate and carry knowledge in their heads rather than tools.
- Paddling since the 1980s and learned celestial navigation in Hawaii.
- Awarded the 2013 Te Tohu a te Waka Toi for his contribution to the revitalisation of traditional navigation.
- Awarded the Te Toa Whakaihu Waka 2015 for services to waka