By Peter White
The America's Cup qualifying series has produced more frenetic action than any sports fan could hope for.
Hopefully, tomorrow morning Team New Zealand are able to go further ahead of Sir Ben Ainslie's British syndicate in the semifinal of the challenger qualifier series - and stay upright after Tuesday's horrific capsize in Bermuda.
The big catamarans race up to 40 knots in shifting winds so a capsize was due at some stage. Oracle Team USA and Team New Zealand crews both went swimming in Lake Michigan last June during the America's Cup World Series after their catamarans flipped.
The post-match press conference after the shock starring our own Peter Burling was a revelation in so many ways.
Unlike the brash, obnoxious Aussie Jimmy Spithill, who as helmsman of Oracle loves taking cheap shots at his opponents, Burling was unbelievably calm.
No hysterics from him. It is not his style and why he commands as much respect out of the water as his sailing skills do on it.
There must have been something special about that Tauranga Boys' class of 2008 that included Burling, Black Caps captain and champion batsman Kane Williamson and Olympic medallist Sam Meech.
Head boy Williamson and sports captain Burling spent five years competing for the top awards at school and have not stopped over-achieving since. They share an identical approach to media interviews - it is all about the team and not their own achievements.
So Kiwi and so refreshing.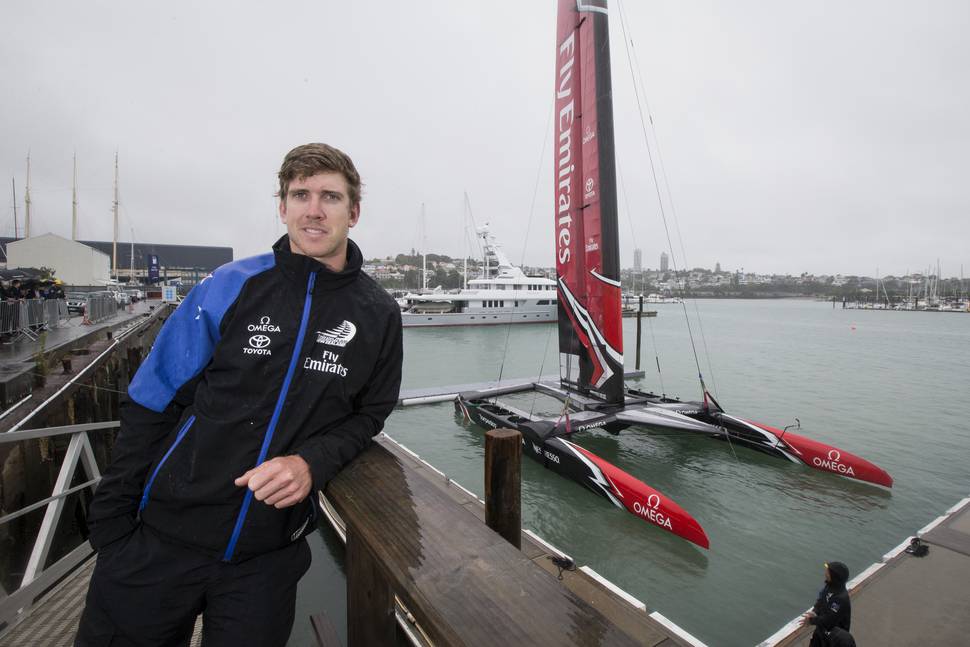 Williamson may play down his role with the bat but the statistics keep proving he is in the top three batsmen in the world at test and ODI 50-over versions of the game.
This week in the Champions Trophy in England and Wales he scored a dazzling century against Australia - even Aussie captain Steve Smith was effusive in his praise - and 87 against England. It was Williamson's sixth consecutive half century against the highly regarded English attack.
In ODIs, Williamson has scored 4548 runs at an average of 46.88 and strike rate of 84.22. His numbers compare favourably with England's Joe Root, who has 3741 runs at 49.88 and strike rate of 86.31.
Williamson has also scored 5116 test runs at 51.46 including 17 hundreds and, like Root, is just 26 with his best batting years ahead.
Burling may not bring the America's Cup home this time or Williamson the Champions Trophy.
But whatever the outcome both continue to be superb role models for young sportsmen and sportswomen - not just in New Zealand but around the world.
Rugby honours
The All Blacks and Maori All Blacks teams named yesterday included players who grew up in Bay of Plenty.
Reporoa's most famous son, Sam Cane, is joined in the All Blacks by Te Puke's Nathan Harris, who has come back from two serious leg injuries to get his black jersey back. The two played a season together in the Tauranga Boys' First XV.
Former Rotorua Boys' High captain Liam Messam and Eastern Bay boys Tom Franklin and Kane Hames will front for the Maori All Blacks against the British and Irish Lions in Rotorua on Saturday, June 17.
So far the Lions have been poor and, despite millions of pounds spent preparing the team, seem to have little idea how to counter the New Zealand players' ability to offload in the tackle. Worse is to come for them.
I expect the All Blacks to win the series 3-0 and the Maori All Blacks to repeat their victory over the Lions in 2005.