Consent has been lodged for a new retail centre in Papamoa - just a kilometre up the street from one about to be built.
A New World supermarket, retail shops and apartments could be built on the corner of Sandhurst Drive and Gloucester St if Felton Development has its way.
The proposed site is one kilometre from the Frasers Papamoa retail development on Papamoa Beach Rd.
Classic Developments bought the site from Frasers Property and director Peter Cooney anticipated consent for phase one, a restaurant and bar, to be given in a matter of weeks and building would begin.
The rest of the site will have a mini supermarket and other retail.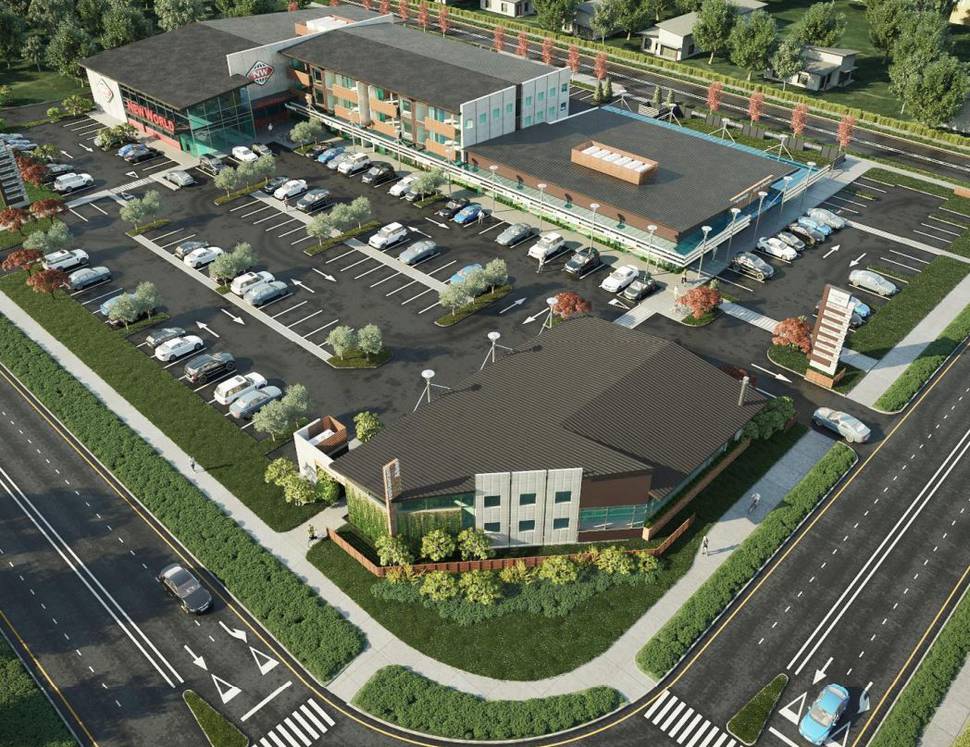 Mr Cooney said it was "pointless" having two retail centres right next to each other in Papamoa.
He said Felton Development's proposal to put retail in a residential zone required a plan change, not resource consent.
"I think council will see common sense and deny it."
The Felton Development proposed retail site on Sandhurst Drive, by the existing childcare centre, will have a supermarket, eight retail shops, a hospitality facility and 16 two-bedroom residential apartments on the 12,770sq m site.
There will be 179 carparking spaces and eight bike racks.
Felton Development chief executive Richard James declined to comment on the proposal as it was in the hands of council.
Supporting documents to the application written by Tonkin and Taylor pitched that the development would attract drive-by customers from the Tauranga Eastern Link and be within walking or biking distance for nearby residents, many of which were over 65 years old.
With Bayfair Shopping Centre and Papamoa Plaza and the consented Frasers Papamoa development being built on No 1 Papamoa Beach Rd, Felton Development recognised there would be high levels of competition.
This meant the retail would be convenience only, such as dairies, bakeries, cafes and restaurants.
With New World supermarket interested in building a small store on the site, Felton Development said it would be the higher performing convenience centre in the local catchment.
"The supermarket at the applicant's site is not likely to affect the Frasers' site's role in convenience and function in the market," the application said.
To handle increased vehicle access it was proposed to remove and replace the existing two-way vehicle crossing into the childcare carpark with a new two-way crossing further along Gloucester Rd.
Two new vehicle entry/exits were proposed for Sandhurst Drive - one for staff and service trucks the other for customers.
Papamoa/Mount city councillor Leanne Brown said research presented to council a couple of years ago showed residents liked being able to shop in a local neighbourhood shopping centre.
"People want to be able to shoot down to grab some groceries, buy a Lotto ticket or a bottle of wine."
She said whether two centres were needed would depend on what went into each retail site, saying Bayfair and Home Zone across the street complemented each other because they had different offerings.
Papamoa/Mount councillor Steve Morris said these days shopping was all about convenience.
He said rightly or wrongly Tauranga had a permissive city plan and retail was popping up in suburbs, putting more competition in for existing retailers.
Notified resource consent application
- Residents in the area have been notified of the resource consent application and were invited to give feedback.
- Submissions close 5pm on Monday, June 12