Papamoa's explosive growth has seen it ranked among New Zealand's top population hotspots in a study by Infometrics and dubbed ''paradise'' by a community leader.
The data collection and analysis company has predicted that Papamoa's population would have grown by 74 per cent in the decade ending 2023, making it one of the country's top future population growth areas.
It's forecast comes on the eve of tomorrow's opening of stage one of the $20 million redevelopment of Papamoa Plaza. A big facelift was also underway on Fashion Island after the troubled retail centre was acquired by Australian retail chain Cotton On.
Infometrics' report said the Tauranga Eastern Link had increased the attractiveness for businesses and households to be sited in Papamoa.
The spread of the city into Papamoa's easternmost Te Tumu area post-2021 would be accompanied by the development of another significant retail centre.
''Tauranga has undergone something of a transformation from a popular retirement destination to a more broadly-based growth city,'' the report said.
Papamoa was one of Tauranga's two main growth hubs and was expected to outperform Tauranga South around Pyes Pa and the Lakes. ''The more coastal nature of Papamoa holds a strong appeal from a lifestyle point of view for families and retirees.''
Mark Day, sales and marketing manager for Golden Sands Papamoa Beach, said 60 per cent of their sections were being purchased by Aucklanders. He put the strong growth in section sales down to Tauranga's sustainable growth, led by its deep water port and strong companies.
''That has given us faith.''
In 2012, people were saying they wanted to come to Tauranga but they could not get jobs. ''Now they are coming here because they have a job already lined up.''
The buoyant economy has led to an influx of young families, with 412 of Golden Sand's 747 sections already built on. A further 130 to 140 homes would be added in the next 12 months.
With their land supply in Wairakei expected to be taken up within four years, Mr Day said Te Tumu would definitely be needed.
Papamoa Progressive Association chairman Wayne George has dubbed the suburb ''paradise'', saying it was not as stressful as other parts of the world, with residents safety conscious and looking after each other.
''There is a lot of value in that,'' Mr George said.
Leanne Brown, a Mount/Papamoa Ward councillor, said Papamoa had good, flat, investment-ready land. Confidence in the suburb included the opening of a conference centre at the Papamoa Beach Resort, and plans for a big mixed-use development called Sunshine Paradise on the corner of Domain Rd and Papamoa Beach Rd.
A planning change was going through council to enable medium-rise development, spurred by the Government's national policy statement to apply pressure for more intensive housing.
However, a group of concerned residents calling themselves the Papamoa Evacuation and Road Safety Group has opposed council plans to rezone a 12-hectare reserve in Wairakei to allow more housing. It would add about 180 sections but leave Gordon Spratt Reserve as the only major sports ground for Papamoa East.
Committee member Rick Hannay said making the arterial Te Okuroa Drive a two-lane road was another ''problem waiting to happen''. It was originally planned to be a four-lane road.
''We have been concerned for four years about the arterial routes in an out of Papamoa.''
Life's a beach for Earthquake refugees
Papamoa's affordable lifestyle proved an irresistible lure for the Buchanan family after three years spent battling insurance companies after they lost part of their business and the house in the Christchurch earthquake.
Katrina and Ian Buchanan are enjoying life in their new home at Golden Sands, with her mother and their two young sons.
''It's the healthy lifestyle and a positive community,'' Mrs Buchanan said.
The earthquake refugees were living in Adelaide when they decided to return to the more temperate climate of New Zealand to be close to family, including her mother who lived in Auckland.
But the $1.5 million cost to buy a three-generation home in Auckland meant mum and dad would have needed to work fulltime to service the mortgage, sacrificing her wish to spend a lot of time at home raising her sons.
The decision was made for the Buchanans when her mother said the other place that she would like to live was the Bay of Plenty.
Within 48 hours of the birth of their youngest son in Adelaide, the couple had decided to shift to Papamoa and live beside the beach.
The surf and the Papamoa Surf Club had become an important part of the family's life since arriving to their new home in The Boulevard 14 months ago.
Mrs Buchanan has no regrets about the shift, saying: ''Everything is so easy here, I can walk to daycare, the GP and cafe.
She works two days a week in Te Puke as an audiologist while here husband is a partner in Spec Savers at Bayfair Shopping Centre.
Mrs Buchanan said they liked the idea of living in a new community where people wanted to engage with each other because they were all in the same boat. She also liked the mixed demographics of their neighbourhood and that their children would progress through schools with friends made from an early age.
STREET VIEW: What makes Papamoa a great place to live?
''The climate, it is a good spot to be. It is close to Auckland and tourist attractions. There is a holiday feel to the place, even in winter.''
- Brian Harman, 74, Papamoa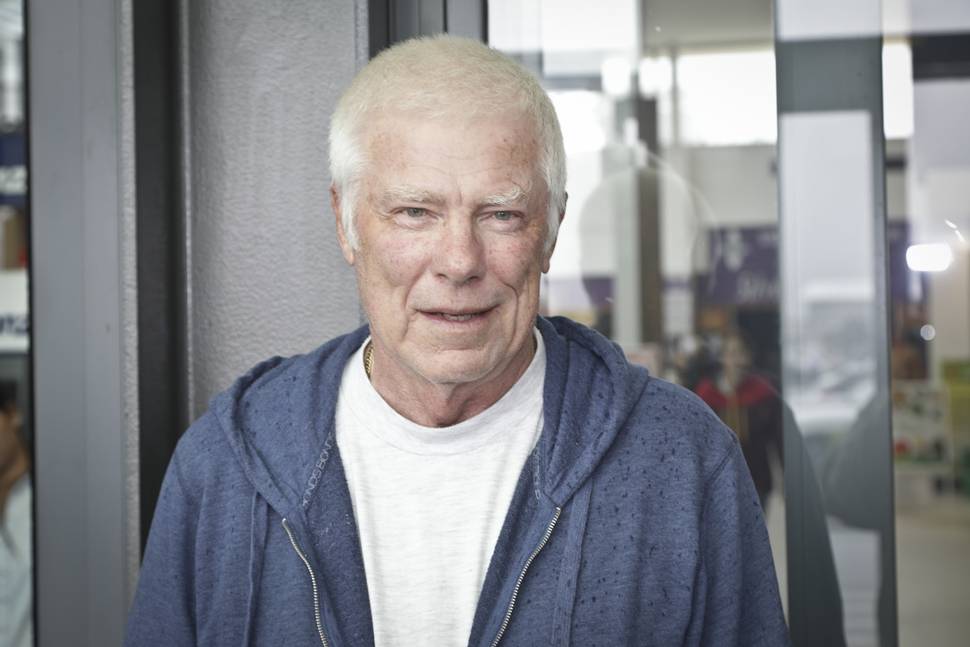 ''The people and the beaches. This is like Florida Keys, it is so relaxing, it's cruisy. No one causes trouble at night.''
- Soma Johnbull, 46, Papamoa
''It is more laid back, less stressful and everyone says hello to each other as they walk past. It's very friendly, it's lovely.''
- Joy Douch, 73, Papamoa
''I think it is because it has a real beachy vibe, it's relaxed. The infrastructure is meeting our needs, you don't have to go elsewhere, everything is here.''
- Melanie McDonagh, Papamoa