Amy Robinson and Frances Davies grew up dreaming of following Tauranga's Gemma Flynn, Rose Keddell and Sam Charlton into the Black Sticks.
Now that goal is a major step closer after Robinson and Davies were named in the New Zealand Under-21 team to contest the Junior World Cup in Chile from November 24 to December 5.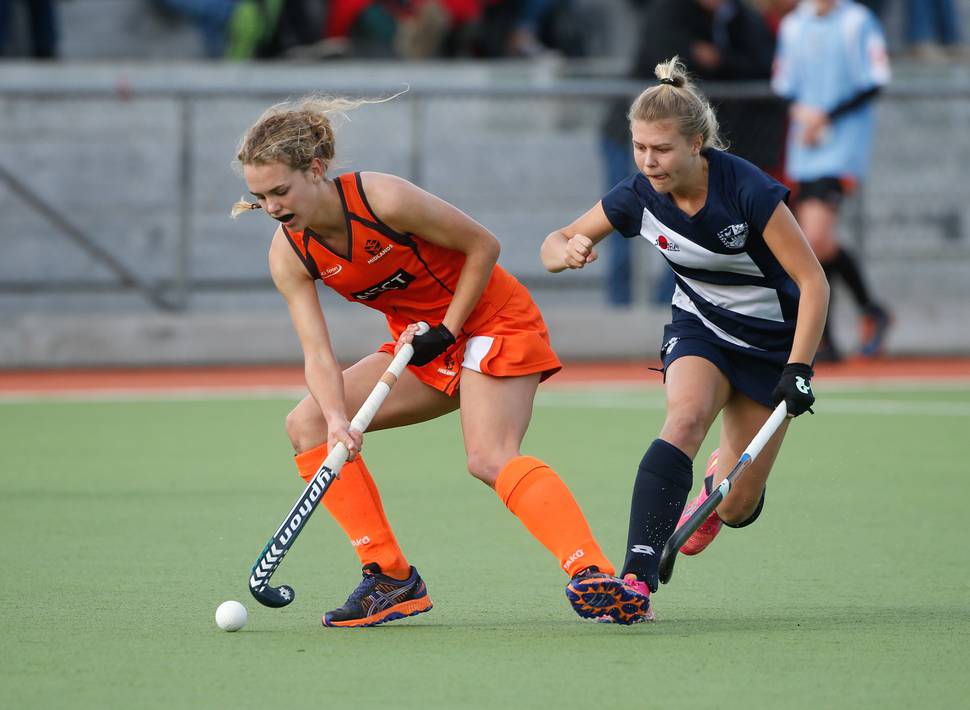 Robinson, 20, said it was "pretty cool" to be named in the team.
"I am happy. Probably for the last 18 months this has been a real goal to make and it has finally paid off. I just have to get on the plane now.
"We went to Holland last year, which I guess was the start of the stepping stone towards Junior World Cup. Then we had the under-21 tournament, a probables versus possibles training camp, a qualifier for the Junior World Cup in Gold Coast in January and then national league.
"A group of us, including Frances, have just come back from Perth playing in the Australian hockey league.
"We got sixth but it was a really good learning tournament, learning to trust the structures and just play how the coaches wanted us to play.
"All those processes were selection for Junior World Cup."
Striker Robinson and defender Davies first played together in Year 9 at Tauranga Girls' College and were in all the junior Tauranga and Midlands rep teams.
"It is always cool to have someone you have grown up playing rep hockey with for a number of years now. I am really good friends with her and it is awesome to have her alongside me," Robinson said.
Davies, 19, moved to Auckland after her school years to focus on her hockey, with the Junior World Cup the major incentive.
"So it has been about two years trying to achieve that goal," she said.
"Amy and I have that trust in one another I guess, both on the pitch and off, which is a key factor.
"I don't really know a lot of the teams in South America. Even though Chile are hosting they are a weaker team but they can bring anything.
"Holland are the number one team in the world so will obviously be a tough fight.

"Recently we played against some of the Australian junior teams and they were amazing so that will be another tough game if we ever come across them."
Davies said Tauranga's Black Sticks players were a constant motivation when she was growing up.
"I played against Rose Keddell when I was Year 9 and have always looked up to her. Gemma Flynn coached me when I was 10 or 11 and is another massive role model in my hockey.
"Last year I got to play with Sam [Charlton], Gemma and Rose for Midlands and it was awesome to learn from their experiences.
"Hopefully I will be able to step up and make the Black Sticks one day."
NZ Under-21 head coach Sean Dancer said they were targeting a top-eight finish in Chile.
"It will certainly be a challenge against the best in the world but one we are definitely up for."