Grant Dally (Maketu - Te Puke Ward)
Newly elected Maketu - Te Puke ward councillor Grant Dally was more surprised than anyone else by his election to the Western Bay of Plenty District Council, beating out former councillor Karyl Gunn-Thomas by 124 votes, according to preliminary results issued yesterday.
"It's totally unexpected to get that level of support," he said.
"I was totally overwhelmed ... I was out on a working bee for a community group [when I found out I was elected] and it was quite a surprise. I was not prepared for that result."
He said he had not done well when he ran in the 2013 Western Bay of Plenty District Council election, and knew he had to increase his vote by more than 50 per cent.
Mr Dally achieved that, and was looking to bring the issues of rates to the table.
"When I was out on the campaign trail I met a lot of people and most of the time the big issue was the level of the rates and the affordability, and if they could keep living where they are currently living into their retirement.
"There is no reason why we couldn't limit rates rises."
The timber machinist said he was looking forward to working with the other councillors, and was happy Garry Webber won the mayoralty.
"He's committed to the same things I'm committed to."
Mike Lally (Maketu - Te Puke Ward)
New Maketu-Te Puke Ward councillor, and unsuccessful mayoral candidate for the Western Bay district council Mike Lally said he was pleased to have the backing of Te Puke residents.
Mr Lally was spending Saturday evening with friends and family when he spoke to the Bay of Plenty Times about the 2016 election.
"I'm a little bit disappointed I missed out on mayor, anyone would be. But what I'm really happy about is I was the highest poller on the [Te Puke] Community Board."
Mr Lally, who has previously been on the Western Bay District Council, received 1418 votes for the Community Board, and came in third place in the Maketu-Te Puke Ward with 1612 votes, behind John Scrimgeour on 1746 and Kevin Marsh on 1795.
"The townspeople supported me, that was terribly important for me," Mr Lally said.
"At the end of the day I have to be quite happy the way it turned out for me.
"I never forgot about Te Puke. There is a lot of hard work in front of us, particularly in Te Puke for the rates, it's just too high. Those are the real issues I've campaigned on.
"We have people selling their homes and leaving town. They can't afford it, they're pensioners."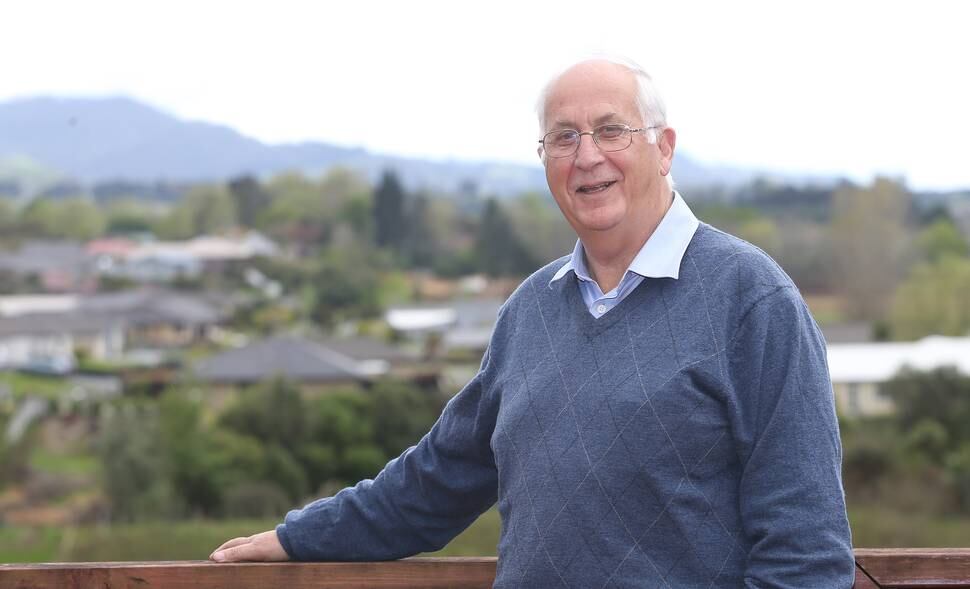 David Marshall (Katikati-Waihi Beach Ward)
Former chairman of the Western Ward Ratepayers Association David Marshall will take up a new position on the Western Bay of Plenty District Council, after storming his way to a comfortable win totalling 1745 votes in the Katikati-Waihi Beach Ward.
"I'm delighted about it. What we've [the Ratepayers Association] been looking at is, as we have such high rates, we want to have a moratorium on rates increases and look at what is happening."
He wanted to increase transparency and accountability in council, in terms of why decisions were made, and for the community to understand "if a decision has changed, exactly why it has changed".
Mr Marshall was "very keen" on looking into giving community boards authority to make decisions.
He thought the combination of councils, as well as Garry Webber as mayor would work well.
"I'm realistic it's all group decisions not individual, we have a mayor who said he wants to make changes, and it's really encouraging to have that kind of leadership."
Mark Dean (Kaimai Ward)
Oropi-based Mark Dean hopes to improve efficiency now he has secured a position on the Kaimai Ward, coming in third with 2427 votes after Don Thwaites and Margaret Murray-Benge.
"I decided to run for Western Bay as I think we need to have a lot more efficiency in the systems we have," he said.
"I heard so many stories about things taking so long, like resource consents ... I think if we have procedures that make it a lot quicker it will increase efficiency."
He said he was "reasonably confident" of his chances going into the election, but as a new councillor would need to spend time learning the ropes.
"It's going to be a steep learning curve for me, and a new adventure.
"In the Kaimai Ward, we've got two very experienced councillors and two new ones. I'm a little bit disappointed there is only one woman on council, women need to be properly represented."
Mr Dean was looking forward to working with the new council.
"We live in a wonderful place, and the council has got to make it even better."
John Palmer (Kaimai Ward)
Former Omokoroa Community Board deputy chairman John Palmer been elected as a Kaimai ward councillor with 2639 votes, after stepping up to the plate in the Western Bay of Plenty District Council elections.
"I'm just relieved it's all over. It's always a bit nerve-wracking, but I'm looking forward to being part of the team."
Instead of just "dipping my toes in" he decided to go for a position on council as he thought he would have a reasonable chance of being successful.
Mr Palmer said he was looking forward to working with new Mayor Garry Webber and the new Kaimai ward representatives.
"I know Garry well, and I think the Kaimai ward councillors will make a good team."
Mr Palmer had previously worked for the Tauranga City Council, but had retired from there and was working part-time but would be bringing that to a close with his new position.