More than a thousand Tauranga residents ran and walked through the rain to take part in this year's City to Surf and Surf to Surf events over the weekend.
The two annual events saw more than 1500 people take part.
The 12km Mainfreight City to Surf event started at the Tauranga Yacht and Power Boat Club in Sulphur Pt with participants heading over the Tauranga Harbour bridge to the Mount.
The 5km Surf to Surf left from the main beach outside the Mount Surf Club.
First-time participant Dallas Telford said even though the weather was wet and cold he had fun in the event.
"It was definitely wet and there was a head-wind over the bridge but I came ninth in my age group with just a bit of training over the last month."
Telford placed ninth in the men's 35-to-39 age group and 60th overall with a time of 51:11.
The longest distance Telford had ever run was about 10km, he said.
"I stuck pretty close to a younger group of guys, I kept on their tail end and that pushed me through.
"It's a great thing to do, especially coming up to summer - build up a bit of fitness and focus on something."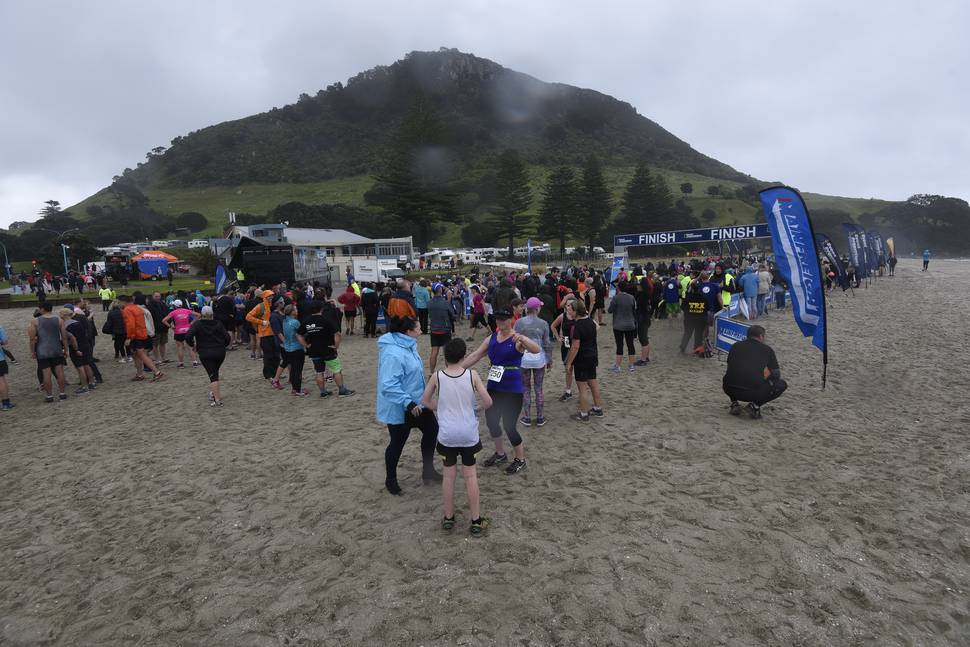 City to Surf - Run, quickest times by gun for males
Craig Kirkwood, Tauranga, 37:33
Kyle Macdonald, Otumoetai, 37:40
Samuel Tanner, Papamoa, 39:22
Iain Macdonald, Tauranga, 39:54
Aiden Dunster, Tauranga, 40:19
Female City to Surf - Run, quickest times by gun for females
Alice Mason, Cambridge, 40:59
Margie Atthow, Auckland, 41:58
Ali Wilson, Bethlehem, 43:21
Kovo Mcdonald, Taupiri, 49:16
Liz Mcdougall, Tauranga 49:23
Surf to Surf - Run, quickest times by gun for male
Joshua Brown, Tauranga, 22:15
Ev Stuchbery, Tauranga, 22:18
Scott Breebaart, Tauranga, 22:23
William Geary, Katikati, 23:08
Hayden Bromwich, Papamoa 23:08
Surf to Surf - Run, quickest times by gun for female
Olivia Cummings, Tauranga, 19:52
Mikaela Salmon, Katikati, 21:34
Tegan Fookes, Rotorua, 21:45
Laura Cardwell, Waikato, 22:08
Karen Jacobs-Cooke, Rotorua, 23:30