In its fourth year TEDx Tauranga has delighted and inspired listeners, who travelled here from all over the North Island.
This year's talk boasted 13 different speakers and live entertainment.
Auckland friends road tripped down to "be inspired" by the speakers.
"I love TED talks. The speakers today have been so passionate," Samantha Tomkinson, there with her friend Elodie Hazera, said.
She said her favourite speaker was Johan Morreau, who spoke about the importance of the first 1000 days of a person's life, and received a standing ovation.
"He said we needed to invest more to make sure those 1000 days are the best in terms of love and nurturing."
Mount local Tina Bergen went to Tauranga TEDx last year, and became hooked, so much so that she convinced her friend to come up from Wellington for it this year.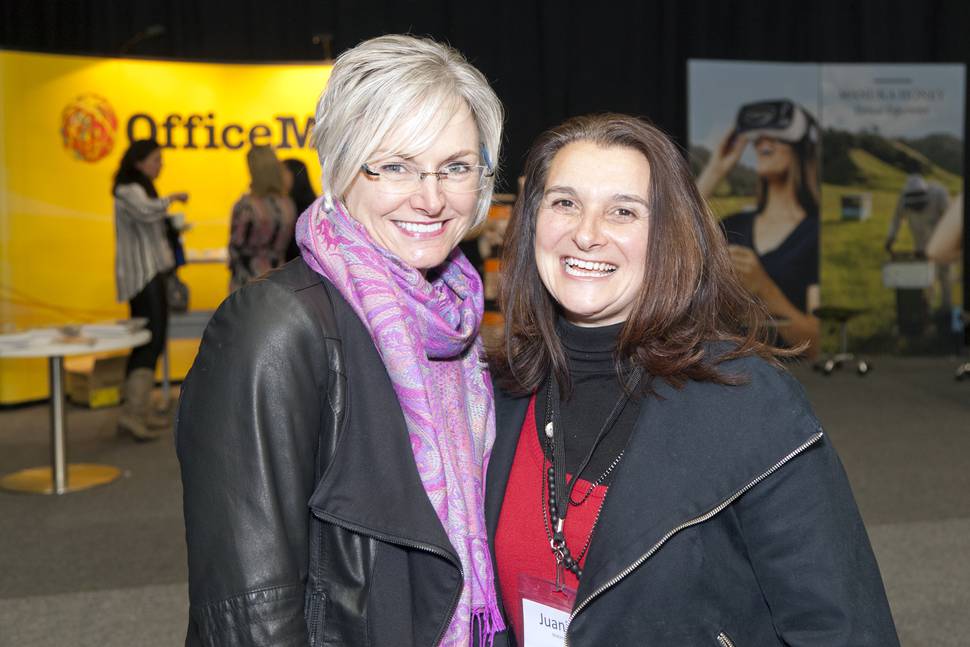 "I went last year and I insisted my friends come this year. It's been excellent and thought-provoking. I love the variety of speakers."
Her friend, Juanita McKenzie, of Wellington, said she loved TED talks and was excited when Ms Bergen called to say there was one happening in Tauranga.
A lead organiser, Sharon Sutherland-Hansen, said it had been a fantastic day and already in the first round of speakers there had been a standing ovation.
Between talks people could check out Comvita's virtual reality, Obco's electric farm bikes and two Tesla all-electric cars, Ms Sutherland-Hansen said.
Speakers included
Michael Hershman, from Washington D.C.
Mount Maunganui author Bryan Winters
Rotorua doctor Johan Morreau