Update:
Police and fire services were clearing the scene.
A male has been taken to hospital by ambulance and was "conscious and breathing".
Earlier: A car and motorbike have collided in Greerton.
At about 7.45 this morning a car and motorbike crashed into each other between Hastings Rd and Pyes Pa Rd on State Highway 29, near Barkes corner.
Police, fire and ambulance were responding to the scene.
Traffic control and diversions were likely, a police communications spokeswoman said.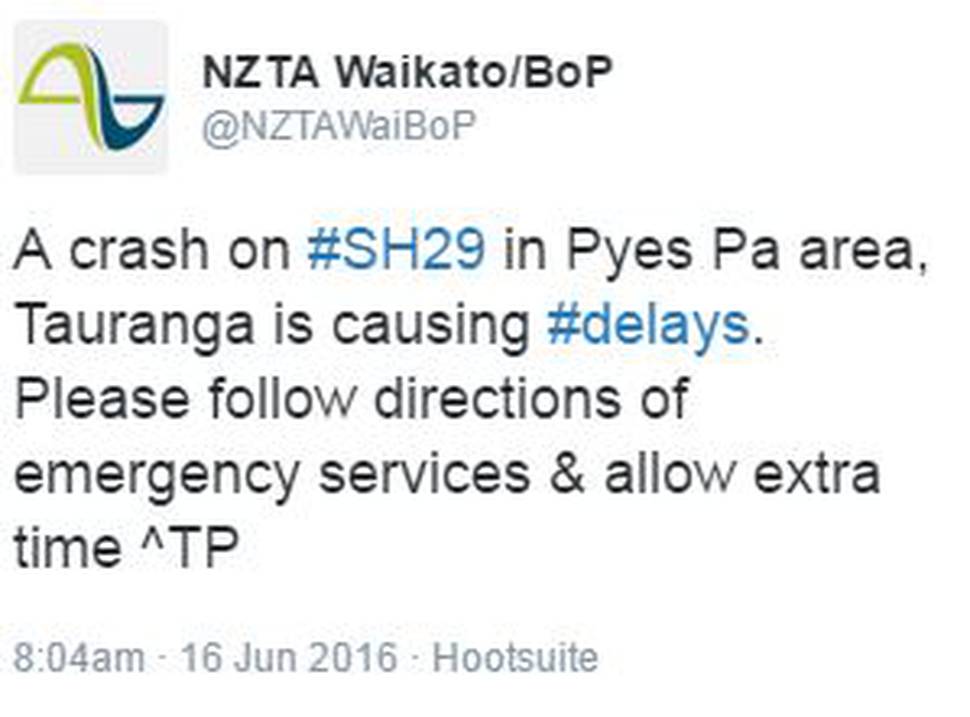 A reporter heading to the scene said traffic was "pretty well backed up" heading into town on State Highway 29.
He estimated it was backed up to about Tauriko.
He said it was flowing in both directions but very slowly.