Parents left to chew over cost estimates of up to $10,500 as corrective braces become a more common choice for today's teens.
Parents of children with crooked teeth or bite issues would do well to brace themselves for the financial toll of braces. The Bay of Plenty Times Weekend spoke to parents, orthodontists and a national association to learn how much a straight smile will set you back.
Ella Dillon reclines in Dan Smethurst's chair as the orthodontist polishes each tooth. Today's the day Ella gets her braces removed.
"We're taking the glue off," says Dan. The owner of Avenues Orthodontics asks whether Ella is sorted for her school ball. "We do hair and makeup here," he jokes. "You take your chances."
Ella's mum, Wendy, says she wasn't taking any chances with her 16-year-old's teeth.
Mrs Dillon says she's been very happy with her daughter's orthodontist and is pleased with Ella's results.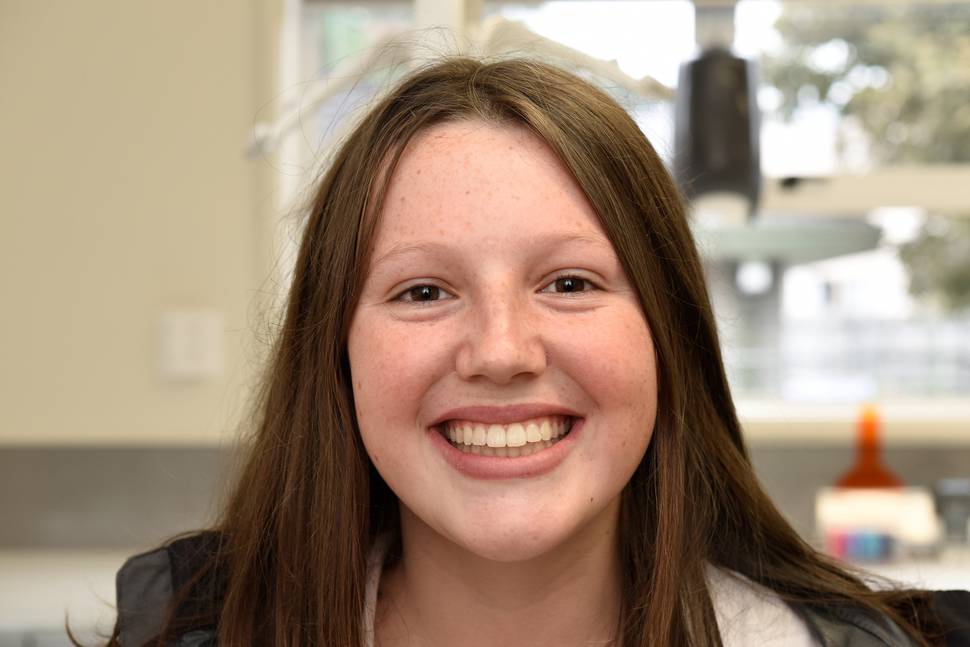 The teen smiles and says, "That feels so weird. They look big." They look fine and straight. Dr Smethurst points out an x-ray film which showed a seven-millimetre protrusion that he has fixed during 18 months of treatment.
Mrs Dillon says Ella's braces cost around $6000. She paid $1800 upfront and the rest monthly.
"They're fair with instalment payments, but there's no incentive to pay early ... I think most do that. We get good service, regular checks by Dan, as well."
She says her 12-year-old daughter will need braces, too. "I just pray that my son doesn't do anything to his teeth, because his are beautiful."
She wants her children to smile with confidence, but says she'd rather spend the money elsewhere: "It's my driveway re-seal, any overseas holiday ... "
Dr Smethurst says about 80 per cent of his patients are children, and he usually advises leaving treatment until all adult teeth are through. "That happens from around age 10 to 14."
He says more adults are opting for braces, some choosing clear or invisible systems such as Invisalign (which can cost between $7500 and $10,500).
Read more: Record store fights to keep 15-year-old deaf cat after customer complaint
"It's totally removable. You have to wear them for 20 out of 24 hours, so the patient needs to be compliant." Invisible braces are also more expensive than metal, which is what most of his teen patients wear. Average time for treatment is 18 to 24 months.
Orthodontist Dr Tony Lund says braces are becoming a more popular option. He remembers being one of two students out of 200 in his Year 9 class with braces back in the '80s.
These days, he says his Rotorua practice is busy with about 250 patients a year, shared among four orthodontists.
"We're becoming more Americanised; we want teeth like we see on TV ... also, the relative cost has come down substantially."
Dr Lund says his braces cost about $3000. According to the NZ Reserve Bank Inflation Calculator, that's nearly $7900 in today's dollars. And while health officials say braces are mostly cosmetic, Dr Lund says they can also improve oral health: "We have kids whose bites are so bad, they're biting into gums or palates, or their teeth are so crooked, they can't clean them properly."
Read more: Phil Rudd: 'I've stopped all the crazy stuff'
The Bay of Plenty Times Weekend informally got rough estimates for braces from orthodontists in Tauranga, Hamilton, Rotorua and Auckland. The lowest price quoted was $3600. The highest starting point was $7800. Dr Marguerite Crooks, an orthodontist and the honorary secretary of the New Zealand Association of Orthodontists (NZAO), advises care when talking average costs.
"It may be that more complicated treatment is necessary. It's extremely variable. The initial assessment is where you get the information."
Some orthodontists offer free assessments, while others charge nearly $200 for an initial consultation.
More dentists are also starting to offer braces. While the NZAO has not taken a formal stance opposing the practice of orthodontics by general dentists, a spokeswoman says orthodontists spend five years in dental school, plus an extra three years studying orthodontics fulltime.
Dr Crooks says some supply companies are interested in selling orthodontic treatments and appliances to dentists, and no law precludes a general dentist from practising orthodontics. She says the Dental Council of New Zealand is setting up a working group on general dentists doing orthodontic treatment, "mainly because of the number of complaints they've had from orthodontic patients and dentists about dentists doing orthodontic treatment".
Pyes Pa mum Tania Yorke says she wasn't aware dentists could fit braces, but she says her orthodontist, Mark Johnson, was excellent. Her 15-year-old daughter Latasha just got her braces off after 18 months - and a cost of $6500. Mrs Yorke says when she was growing up, few of her peers had braces.
"If your parents couldn't afford it, you didn't get braces, even if you needed them. Today, I think it's different. People realise it's a good thing."