Tauranga has been completely drenched as severe rain fell over the city and region overnight, contributing to the heaviest rainfall in nearly a month.
A total of 48.4mls of rain fell in the region yesterday.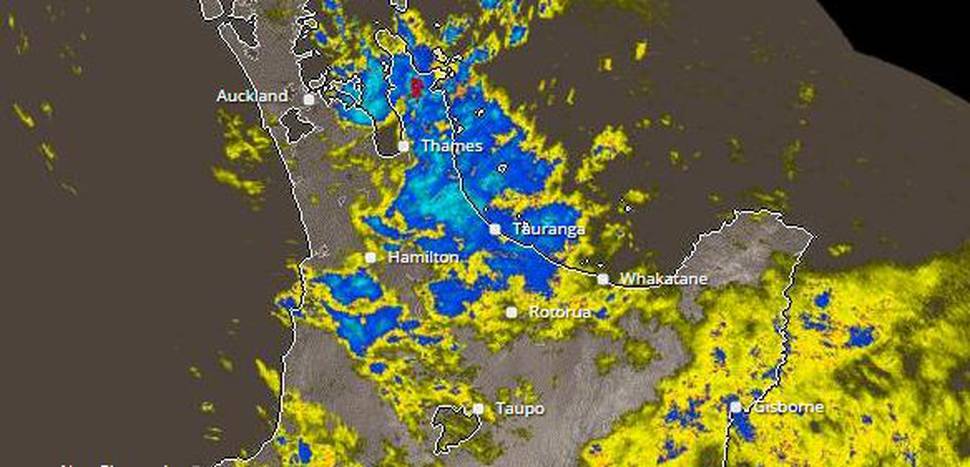 This was surpassed only by a rainfall of 66.8 on March 18, a month ago. In that time, rainfall in the region has not accumlated more than 22.4mls on March 24.
Most of yesterday's rain fell between 7pm and midnight, bringing potential peak intensities of 20mm to 30mm per hour. A heavy rain warning was issued for the Western Bay of Plenty.
The wet weather also affected the Coromandel, where flooding and slips closed several roads.
Police advised people to take care if travelling in the area as flooding and debris were on Whangapous Rd Te Rerenga; Port Charles Rd, Waikawau had large slips and the road was blocked);Thames Coast Rd, Tapu had deep surface water on the road; Thames Hikuai Rd (was blocked by large slips; Thames Coast Rd Ruamahunga had flooding and deep surface water on the road; and Manaia Rd was closed due to severe flooding.
There have been no reports of roads blocked in the Western Bay of Plenty.
The rain is believed to have cleared for today, with Metservice forecasting a mostly fine day and a high of 24C. Showers this afternoon are possible.
Sunny skies are expected for the rest of the week.