The dulcet tones of the Nairobi Trio were enjoyed by more than 100 people at Te Puna Quarry Park last night.
The outdoor concert attracted people of all ages, who enjoyed one of New Zealand's best loved jazz bands in the serene setting.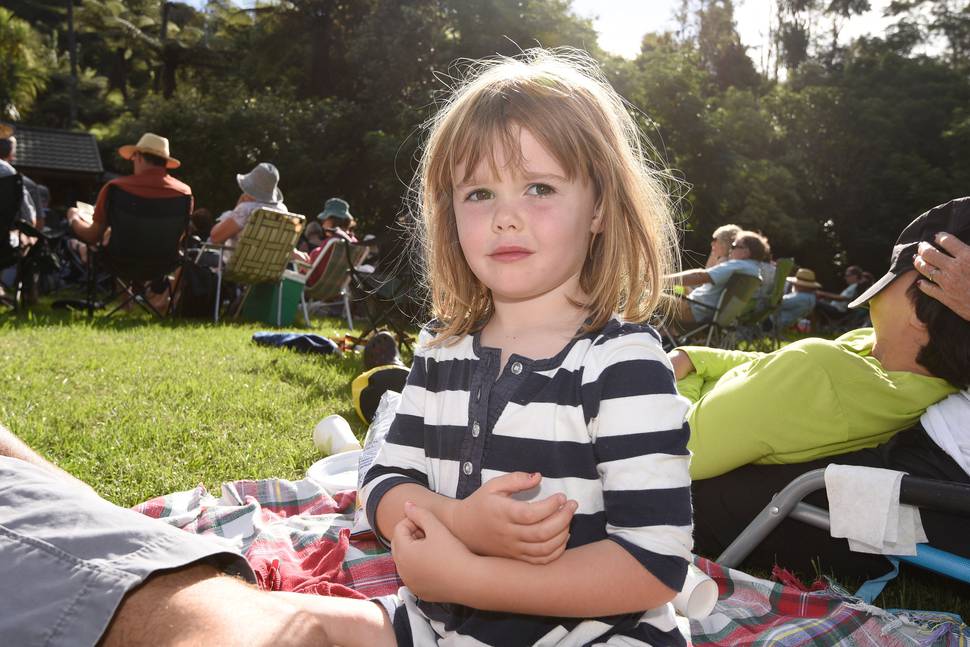 Local acts Fitch and Remus, and Short Straws supported the trio.
The concert was held by the Te Puna Quarry Summer Trust, which exists to promote the quarry as a venue for performing arts.
Trustee Beth Bowden said the concert was "absolutely wonderful" and the Nairobis would likely return for their third concert at the park next year.
"They are back this year because they loved it so much the first time. They are already talking to me about next year's concert."
Ms Bowden said the event was planned to go ahead rain or shine, but she was pleased the weather played ball.
"It's just a nice thing to do on an Easter weekend, especially if you've had your fill of the heaving crowds on The Strand. This is cool, laid back and easy listening."
The Bethlehem Te Puna Lions volunteered to help at the event. Ms Bowden said the trust could not put on the events without the help of volunteers.