A record crowd basked in perfect cricket conditions to see New Zealand score a series win over Sri Lanka in a spectacle described as "beyond expectations" by organisers.
Bay Oval's third one-day international drew a sell-out crowd of nearly 7000, putting Tauranga firmly in contention as a venue of choice for New Zealand Cricket.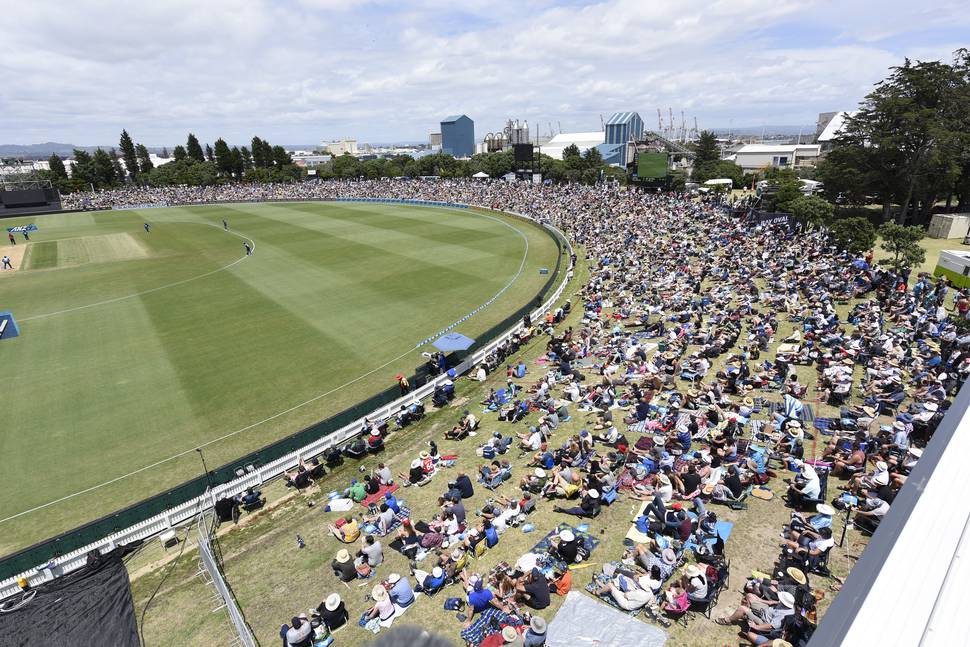 Nearly every vantage point was taken up as people young and old travelled from all over the Bay of Plenty to view the series decider at Mount Maunganui.
"What can I say, it was everything you could wish for," said Bay of Plenty Cricket chief executive Paul Reid.
The previously untested cricket oval absorbed the 6942 spectators - more than twice the two previous ODIs against South Africa in 2014.
Mr Reid said the match was everything they could have wished for. Even the weather co-operated, with the light cloud cover keeping everyone from getting too hot.
"It made it more comfortable, particularly for those on the embankments."
He said the crowd was well behaved and everyone had a good time.
Man of the Match Matt Henry took five wickets to spearhead the Black Caps attack to victory over Sri Lanka at Bay Oval yesterday. It was an absorbing match that the Black Caps won by 36 runs.
New Zealand's innings was based on a fine century to Martin Guptill and two excellent knocks of 61 by captain Kane Williamson and Ross Taylor. Guptill scored his 10th ODI century off just 108 deliveries, hitting nine fours and three sixes before being caught for 102.
Mitchell Santner hit the last two balls of the Black Caps innings for six to get his team through to 294. Sri Lanka captain Angelo Mathews top scored in the run chase with 95.
People were still dribbling through the gates when it was announced over TV that the match was a sell-out. At that stage it was a near full-house and match organisers did not want to risk overloading the venue from a late surge of spectators.
Mr Reid said the success of the match was great for Bay cricket and the feedback was that the event had been beyond expectations.
"It can only bode well for the future."
The Bay of Plenty Times understands that New Zealand Cricket, which allocates international match venues, was impressed with yesterday's ODI but reserved comment until it had seen how tomorrow's Twenty20 match went at Bay Oval. The Black Caps were playing Sri Lanka.
Mr Reid said the match was an encouraging start to Bay of Plenty Cricket's goal of attracting more big games. They wanted Cricket New Zealand to see Bay Oval as a venue of choice.