The future of Tauriko and Pyes Pa West as a major residential and industrial development hub for Tauranga has been fully revealed by the New Zealand Transport Agency.
Details were disclosed at yesterday's workshop of SmartGrowth, the organisation which decides where growth should happen in the Western Bay.
The New Zealand Transport Agency (NZTA) works closely with SmartGrowth because of the vital link between road planning and the scale and location of new growth areas.
Yesterday's meeting was in response to the Tauranga City Council's proposal to fast-track planning processes for additional greenfield development areas outside of the recently adopted settlement pattern review by SmartGrowth. Part of the focus was on Bob Clarkson's land at Tauriko.
The council's move was widely interpreted as a challenge to SmartGrowth.
NZTA's Waikato/Bay of Plenty regional director Harry Wilson made it clear where the agency stood on the issue, saying its investments were guided by sensible and evidence-based planning.
"It is crucial you stick to the game plan," he told SmartGrowth's implementation committee - a body including representatives from Tauranga City, Western Bay District and Bay of Plenty Regional councils.
Mr Wilson urged the committee members to ask whether they would invest in a plan from which its members departed whenever they chose.
Tauranga City Council supported planning taking place in a "timely manner" for the future urban growth areas along Tauranga's western corridor through Tauriko, including farmland which Mr Clarkson wants to turn into a residential and industrial estate.
NZTA's planning and investment manager Richard Hurn stressed the need for balanced growth across the Western Bay, including the eastern corridor where the agency had spent $750 million including the Tauranga Eastern Link.
Mr Hurn said it was not about east versus west or planning-led versus market-led: "It's about a clear vision of the urban form and rural environment, and the infrastructure to enable this."
Stepping back from brink over Clarkson land could save SmartGrowth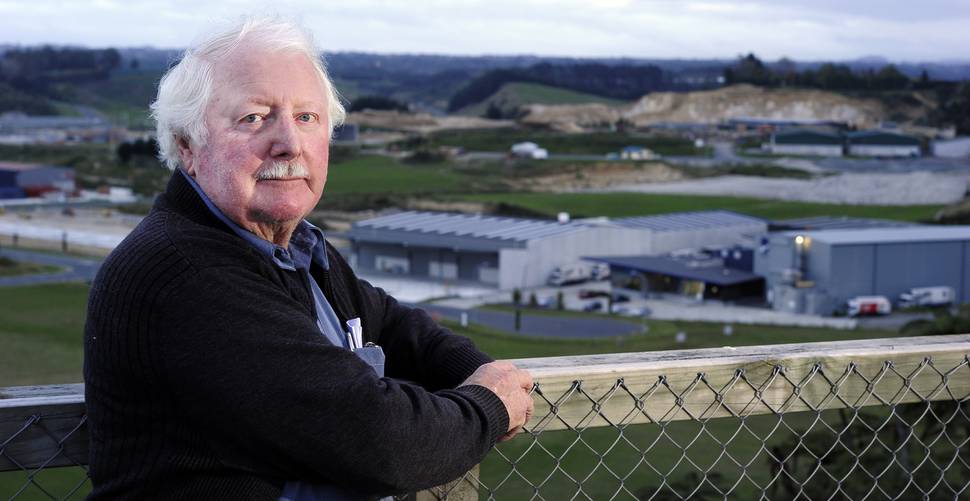 Fears have eased that Western Bay's growth planning tool SmartGrowth could self-destruct under the pressure to fast-track development of Bob Clarkson's land at Tauriko.
A possible compromise has been found that stops short of the option to fast-track rezoning the farm owned by one of Tauranga's biggest property developers.
Politicians and developers gathered in force yesterday to participate in a workshop at which one of the fundamental principles of SmartGrowth was under attack - that a member council could not split off and do its own thing.
The meeting of SmartGrowth's implementation committee followed the challenge laid down last week by the Tauranga City Council, which told staff to report back by November 20 on a timetable to fast-track planning for an additional supply of greenfield land outside SmartGrowth's settlement review.
What emerged was a proposal that defused the divide in which it looked like a wedge had been driven between the city council and its SmartGrowth partners - the Bay of Plenty Regional Council, the Western Bay District Council and tangata whenua representatives.
Cr Kelvin Clout said his intention had not been to disrupt SmartGrowth. He said the council wanted to work outside the timeframes and move in a quicker manner than anticipated by SmartGrowth's settlement pattern review.
The majority of SmartGrowth's committee supported the option that stepped back from fast-tracking the rezoning of Mr Clarkson's land in Tauriko West. The compromise was to "rapidly progress" the rezoning of Keenan Rd land above The Lakes and Te Tumu at Papamoa East. In addition, there would be a "strategic assessment" of land along the Tauriko corridor, including Mr Clarkson's land, in 2015-16.
It meant the rezoning of the rural land at Tauriko would be a medium to long-term project, along with the other areas earmarked for future urban growth. These were three big blocks of land in the southern hills of Tauranga, Paengaroa, Te Puke, Te Puna, Omokoroa, Katikati and Waihi Beach.
While a consensus emerged that a "pragmatic solution" had been found, Tauranga Mayor Stuart Crosby and Papamoa councillor Steve Morris would not commit themselves.