Mount Maunganui-based Colourworks Textile Printing has seen business pick up significantly since it moved to new premises in Totara St in July last year and has invested in additional high-tech printing technology to meet demand, says managing director Jesse Best.
"We just upgraded all our machinery and at the moment we're just flat out.
"We've really been focusing on quality and service for our print customers and we've been going from strength to strength. Annual revenues have been increasing at 30-40 per cent over the past couple of years."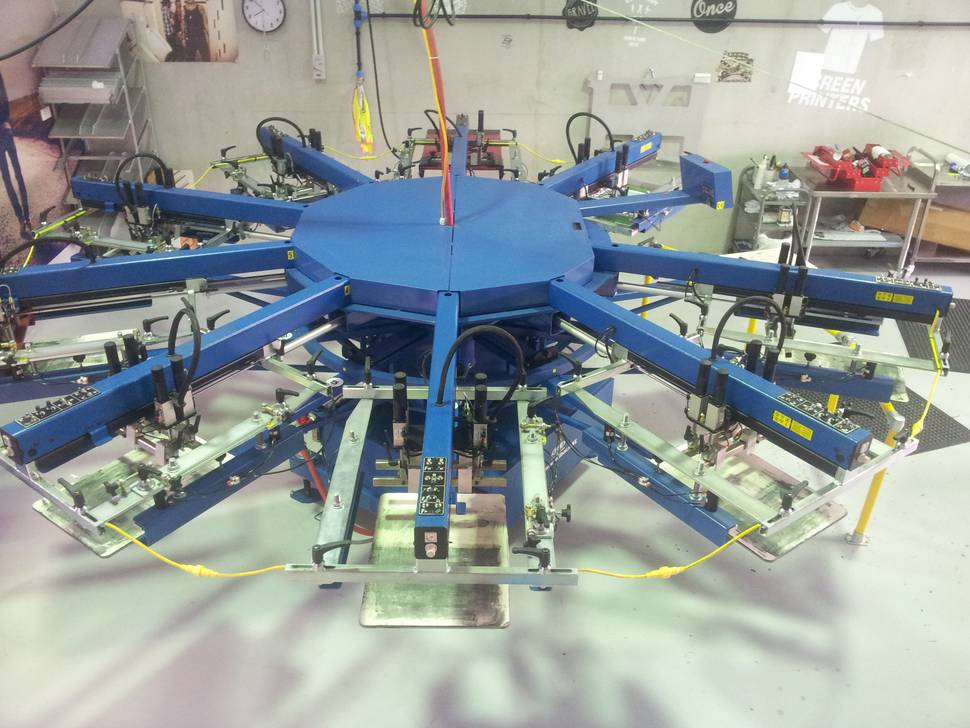 The core focus of the business is screen printing, which is used to apply images and words to T-shirts, bags and other clothing items. In December, the company acquired an M+R Diamondback 9 head automatic printer to help meet demand and since then has done more than 30,000 prints on the machine. The new machine was imported from the US and, together with a textile dryer, cost more than $100,000.
The Diamondback provides fast, consistent production runs, and allows the company to carry out much larger print orders than previously.
As well as manual screen printers, Colourworks' equipment also includes a Viper direct to garment digital printer, which prints with water-based inks onto cotton.
Colourworks was started five years ago by Jesse's father Dave. Jesse joined three years ago and took over the management, but both are directors and Dave remains active in the business. Younger brother Ethan and Troy Birchall are also part of the printing team. The firm recently took on Jordyn Betham to focus on expanding the client base.
The company works for a range of clients, including Brandfuel Taupo, Placemakers, Bay Engineers Supplies, Higgins, Urban Dance, Newmont Waihi Gold, Resolve Salvage, Safeworx and Smiths Sports Shoes.
"They're pretty efficient and they're good on customer service too," said Ross McGlone from long-term client Workwear and Safety.
Colourworks also has a niche in producing branded T-shirts for skydiving and bungee-jumping events and can do one-offs if required. The company sources its basic T-shirts for printing from a range of suppliers and most are made in Bangladesh. "No one really makes the shirts in New Zealand and it would take three to four weeks and cost much more," he said. "The best T-shirts around are the ones from Bangladesh."
While screen printing remains the major part of the business, Colourworks also recently set up its own clothing line, Gravel Clothing, which is sold from a shop front in Colourworks' Totara St premises. The clothing line is designed inhouse and the company is hoping to grow the Gravel line to become the bigger part of the business over the longer term.