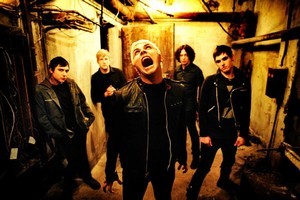 Outspoken rapper and hip-hop mogul Kanye West and reformed Seattle rock stalwarts Soundgarden will headline next year's Big Day Out.
West and Soundgarden will also be joined by American alt punks My Chemical Romance and rabble rousing Brit rockers Kasabian, who announced last week they would be playing the New Zealand and Australian festivals.
Other confirmed acts include; Battles, Cage The Elephant, Best Coast, Mariachi El Bronx, Unknown Mortal Orchestra, Gin Wigmore, Odd Future ,Girl Talk, Royksopp, Foster The People, David Dallas, Cut Off Your Hands, Beastwars, Ghostwave, Mayavanya and The Living End.
What do you think of the 2012 Big Day Out lineup? Here is the latest selection of Your Views: