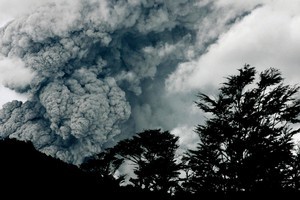 Airline flight schedules will be back to normal on Friday after widespread cancellations yesterday, but experts warn the ash cloud from the Chilean volcano that caused all the problems could return in less than a week.
All New Zealand services on Qantas, Jetstar and Pacific Blue were cancelled yesterday, affecting more than 70 flights.
Air New Zealand was flying, but at a lower altitude. This uses up to 10 per cent more fuel but the extra cost would be less than cancelling flights and refunding passengers.
Have you been affected by the ash cloud flight cancellations? Here is the latest selection of Your Views: