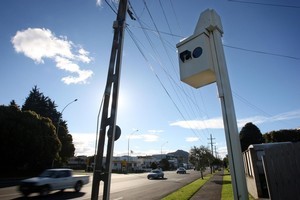 Speedsters snapped by police cameras face demerit points on their licences under road safety proposals being investigated by the Government.
Officials are also considering wider use of restraint seats for older children and an even tougher crackdown on drivers on learner and restricted licences.
Under present law, motorists caught by speed cameras are only fined, but Transport Minister Steven Joyce has raised the prospect of demerit points as a tougher penalty.
Should drivers caught on speed cameras get demerit points? Here is the latest selection of Your Views: