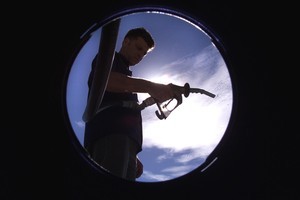 Petrol has hit a new high price mark, a move that the Automobile Association is condemning as unjustified.
The four main suppliers have lifted their prices by 3c - to $2.22 a litre for 91-octane fuel - leaving only industry minnow Gull holding out for now.
Diesel remains unchanged at $1.64 at most city pumps.
That follows about six weeks in which prices stayed at the same level as the previous record of $2.19 - reached in 2008 after hurricane damage to United States oil fields.
Is the price of petrol stopping you using your car as much? Here is the latest selection of Your Views: