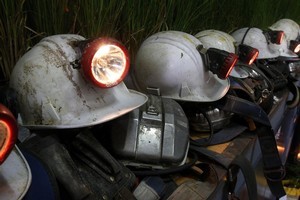 Staff at a North Island freezing works had their pay cut for the official two-minute silence to remember the 29 miners killed in the Pike River mine.
Staff at the Silver Fern Farms Te Aroha plant lost two cattle each from their daily quota - the equivalent of between 98c and $1.60 for each worker - after downing tools.
The silence was requested by Prime Minister John Key and observed by thousands of New Zealand workers. It marked the start of the official memorial service in Greymouth on December 2.
Debate on this issue is now closed. Here is a selection of Your Views: