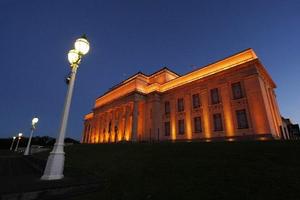 The resignation of Auckland War Memorial Museum director Dr Vanda Vitali yesterday has brought calls for her museum trust board bosses to be dismissed.
Dr Vitali has been at the centre of several controversies since being appointed in September 2007.
In December, board chairman Dr William Randall said the board was conducting a performance review with her that involved vigorous debate over matters of concern to the board.
Has the Auckland War Memorial Museum improved in the last three years? Here is the latest selection of Your Views: