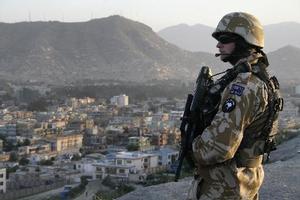 New Zealand troops were fortunate not to be killed in a Taleban ambush deliberately set up to unsettle them just days after their arrival in Afghanistan.
The insurgents hit the patrol convoy with rocket-propelled grenades before firing bullets into their windscreens as they reversed up a one-lane road in the mountainous Bamiyan province.
The Taleban then mounted a further attack before the New Zealanders were bailed out by two American Apache helicopter gunships.
Should NZ have sent its SAS troops to Afghanistan again?
Here is the latest selection of Your Views: