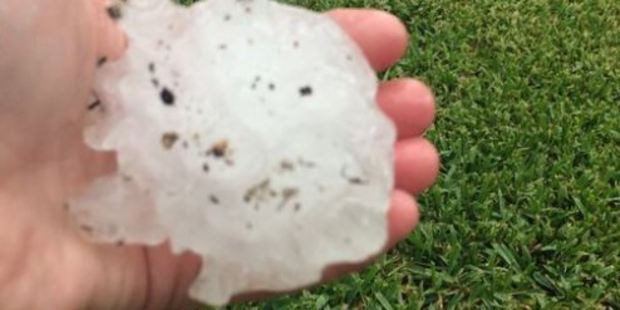 The Bureau of Meteorology has issued a severe thunderstorm warning for parts of New South Wales, as giant hailstones hammer Sydney suburbs.
The "very dangerous" weather system was detected on the weather radar near from Gosford to Wollongong, with the Blue Mountains also in the line of fire.
It's the second day in a row severe storms have thundered across the region, and comes after three women - all aged in their sixties - were struck by lightning.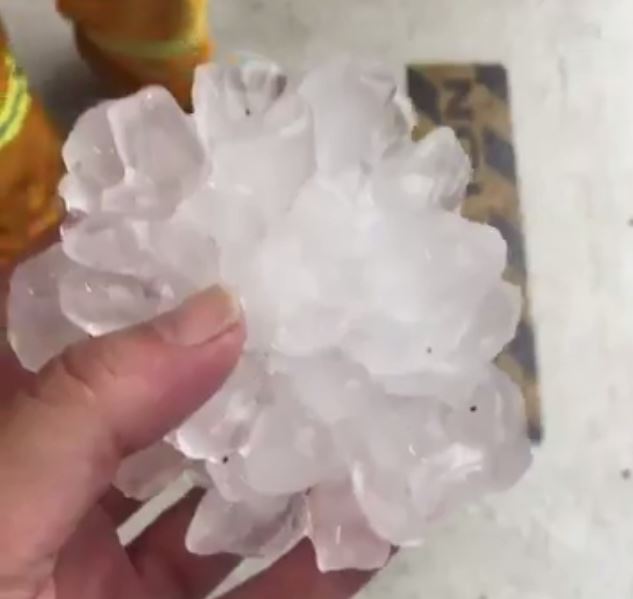 Hail started battering Bowral at 3:06pm this afternoon, while stones exceeding five centimetres in diameter were recorded at Hornsby, Kellyville, Pennant Hills and Collaroy from 4pm.
The system is expected to move east, and will affect Manly and the northern beaches from 4:45pm onwards.
Forecasters warn heavy rainfall may cause flash flooding, and residents should also brace for destructive winds.
So much carnage. #SydneyStorm pic.twitter.com/vWIlrc7cN6

— Joey Orton (@Joe_Coolish) February 18, 2017
Sydney hail storm pic.twitter.com/CLAdtrtS6v

— Jack Gough (@jgough87) February 18, 2017
Massive hail in #TerreyHills #sydney #sydneystorm #hail pic.twitter.com/eFkWoPHmws

— Ben Shepherd (@benjoshep) February 18, 2017
The State Emergency Service recommends moving your car under cover or away from trees, and securing loose items around your house, yard or balcony.
Residents are also advised to keep clear of creeks and storm drains, and avoid walking, riding or driving through flood waters at all costs.
Authorities also recommend unplugging computers and appliances and avoiding landline phone calls for the duration of the storm.