Throughout his campaign, President Donald Trump made his feelings about abortion clear. And, three days after his inauguration, surrounded by a group of men, he reinstated the Mexico City Policy (also known as the Global Gag Rule), which prevents the use of American taxpayer money to fund international NGOs that perform abortions or offer abortion counselling.
Pictures of Trump signing the executive order show him surrounded by his new cabinet, which contains more white males than any administration since Ronald Reagan.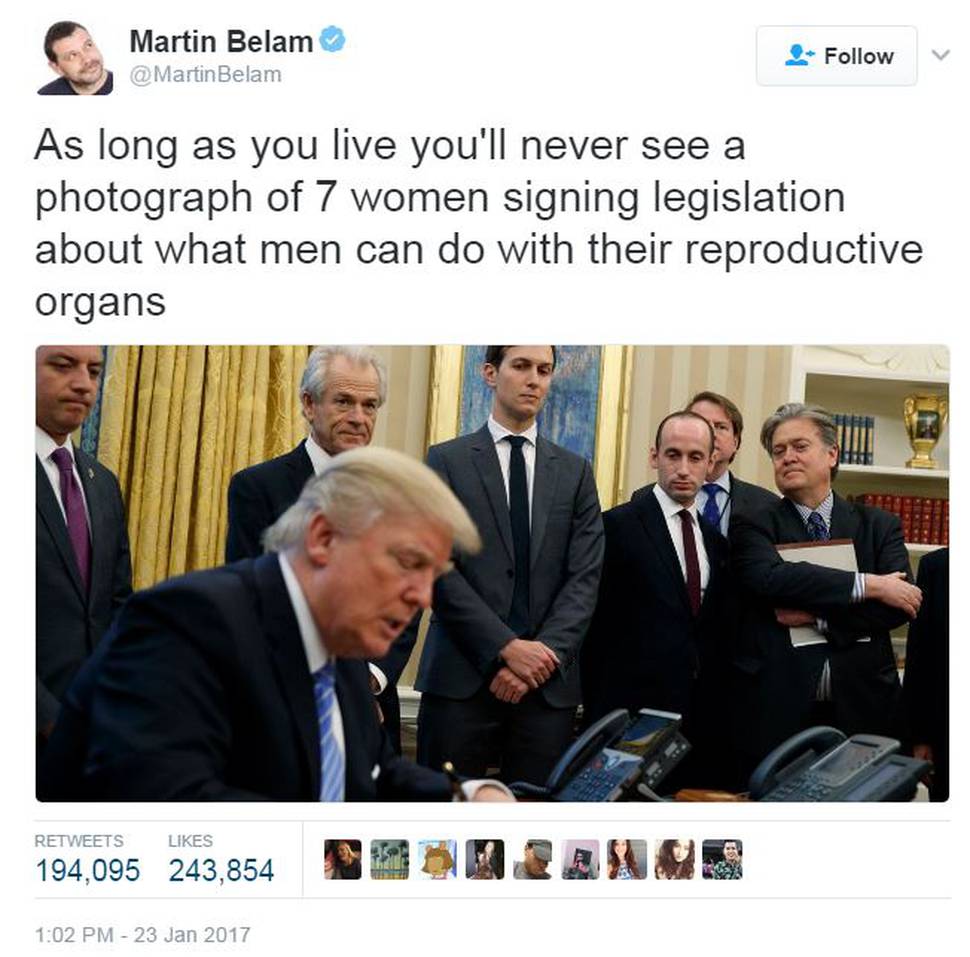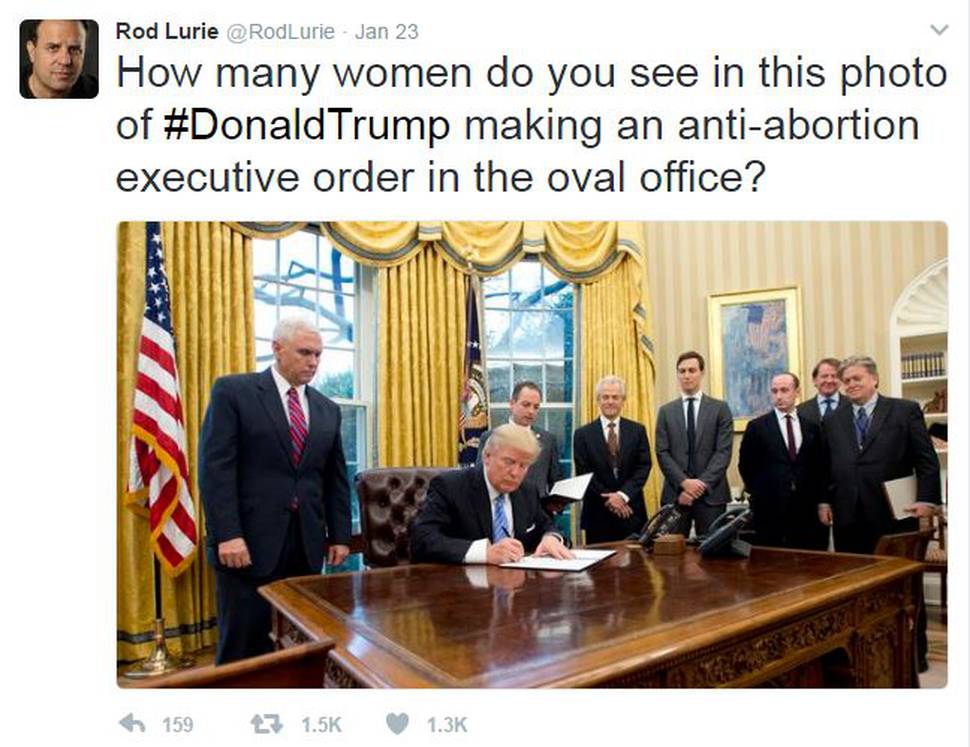 Trump was watch by White House Chief of Staff Reince Priebus, National Trade Council adviser Peter Navarro, Senior Adviser Jared Kushner, policy adviser Stephen Miller, and chief strategist Steve Bannon.
Vice President Mike Pence, known for his strident opposition to abortion rights, was also present.
The policy states that the USA "will no longer contribute to separate nongovernmental organizations which perform or actively promote abortion as a method of family planning in other nations." As such, the law prevents NGOs from using non-US funds to offer information or abortion services, and cannot lobby other governments to legalise the practice.
Instated by Ronald Reagan in 1984, the policy has been rescinded and reinstated regularly by incoming administrations. Both Bill Clinton and Barack Obama rescinded it shortly following inauguration.
Just days after millions of women marched across the world, Trump gave an executive order that will impact the lives of millions of women worldwide, in a room entirely filled by men.
The policy now puts international health organisations in the difficult position of choosing whether to withhold their services or miss out on US funding.
Marie Stopes International has already announced that it will not accept US funding under these circumstances. The organisation has hitherto worked with the United States Agency for International Development (USAID) to provide access to contraception to thousands of women in developing countries worldwide. By continuing to accept US funding they would also be unable to perform safe abortions or provide abortion counselling in any other country.