Before dawn, an elite unit of Mexican marines raided a white house along a residential street in the Mexican coastal town of Los Mochis, in pursuit of their most-wanted target: drug lord Joaqun "El Chapo" Guzman.
When they entered, video shows, they encountered several of Guzman's henchmen, and a gunbattle ensued. The video first appeared on Univision and was subsequently obtained by the Washington Post.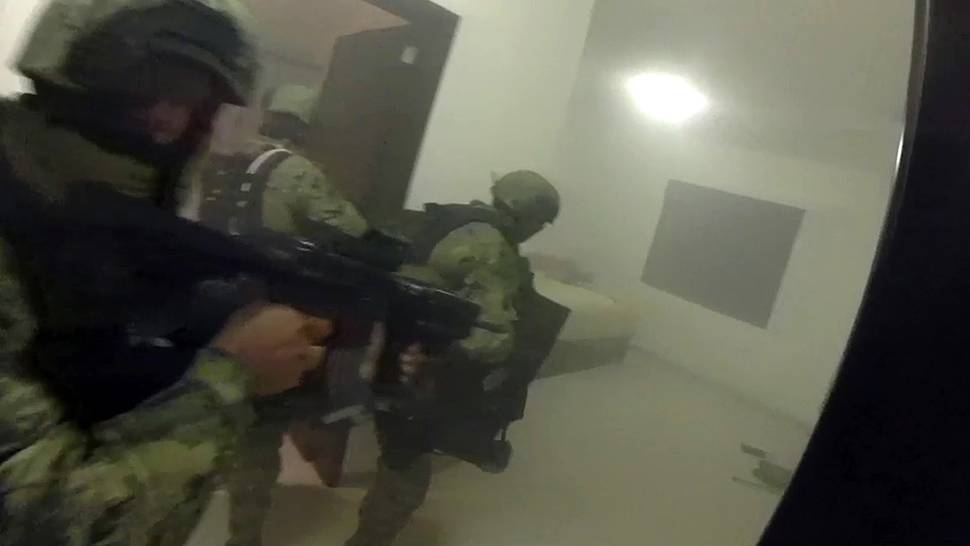 It shows a portion of the gunfight in which marines appear to be firing through a barred window and an open door.
After the initial burst, one marine can be heard saying: "We have an injury. We have an injury. Wait. Wait. Wait."
Grenades tossed inside explode. Later, one marine instructs his comrades to look for the stairs, and they head upstairs. What appears to be a suspect is held on the ground in a bedroom. Another body is slumped in a bathroom.
Mexican authorities said five of Guzman's men were killed and six were arrested in the operation.
Guzman was not captured at the house. He escaped through a hatch into a sewer tunnel below.
He then popped out of a manhole four blocks away, stole a car and was subsequently stopped on the highway by federal police.
Actor Sean Penn said he has "nothin' to hide," after images published yesterday indicated he was under surveillance when he met the Mexican actress who led him to Guzman, and the pair was apparently followed and photographed as they set out for the supposedly secret meeting.
Mexican officials have said that contacts between Guzman's lawyers and Penn and actress Kate del Castillo helped them track down the fugitive and they raided his hideout in rural Durango state a few days after their October 3 meeting.
Guzman evaded authorities then, but was finally captured after the shootout on Saturday. Penn wrote in a Rolling Stone article of elaborate security precautions, including switching phones.
As he flew to Mexico for the meeting, he wrote, "I see no spying eyes, but I assume they are there." He was right and they had apparently been following del Castillo for months based on contacts with Guzman's lawyers.
The Mexican newspaper El Universal published 10 images yesterday that appeared to show Penn being monitored as he arrived in Mexico.
Penn is shown arriving with del Castillo at an airport, then at a hotel, and greeting the men who apparently took them to a small airstrip, from which they flew to the jungle camp to meet Guzman. The newspaper said the photos were part of a Mexican Government intelligence file.
Asked about the images, Penn would only say: "I've got nothin' to hide". He shrugged off a suggestion that he was "taking hits" for agreeing to submit his article to Guzman prior to publication by Rolling Stone.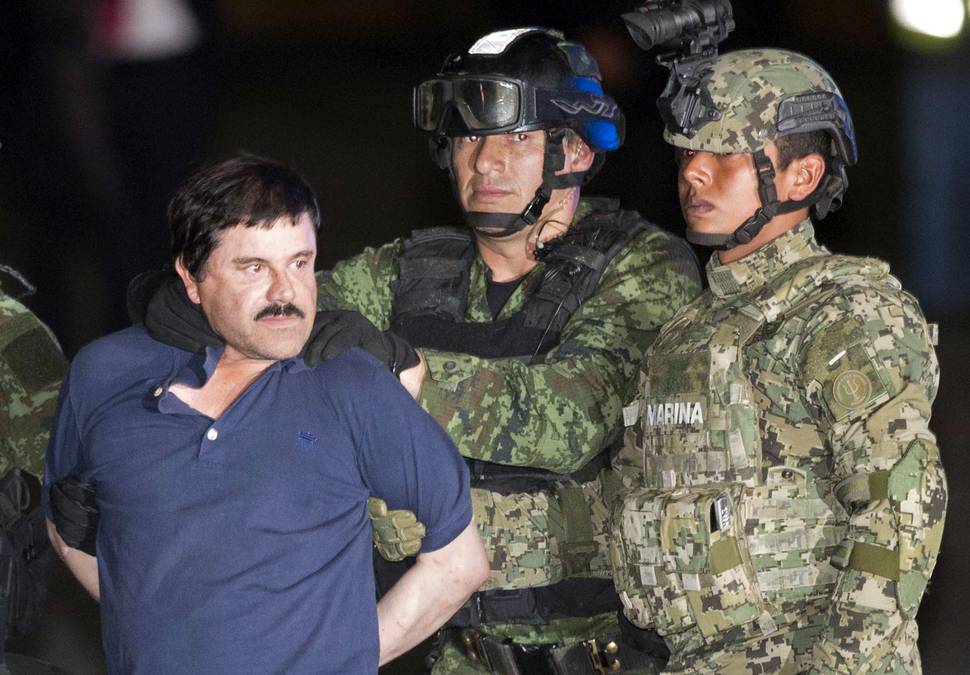 "No, you're reading hits," he said. In the article, Penn said Guzman requested no changes.
Penn stressed that he doesn't think his communications were tracked and Mexican Attorney-General Arely Gomez said that investigators were following the movements of one of Guzman's lawyers, not necessarily Penn or del Castillo.
- AP, Washington Post, Bloomberg