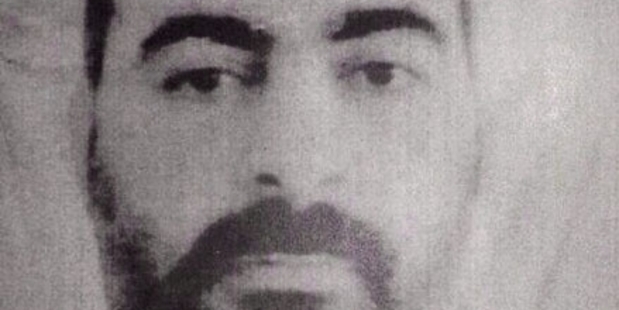 For a generation, al-Qaeda has been the undisputed leader of global jihad. Even as its founder was killed and its leaders forced on the run by drone strikes, it metastasised through affiliates and franchises from Algeria, to Yemen, to Iraq. But one of the hydra's heads is taking on a life of its own.
The pretenders to al-Qaeda's throne, now blitzing through Iraq, have been through more name changes than Prince. Their origins lie in a small Jordanian-led extremist group founded in 1999, which re-branded as al-Qaeda in Iraq in 2004 and again as the Islamic State of Iraq in 2006. Although Americans and Iraqis largely defeated the group by 2008, they picked themselves up.
The shadowy Abu Bakr al-Baghdadi became their leader in 2010. He was born in the Iraqi city of Samarra in the early 1970s and studied for a doctorate at the University of Baghdad.
At the time of the US invasion, he was a cleric in his early 30s. He reportedly founded his own armed group, facilitated the flow of foreign fighters from Syria into Iraq and later governed the town of Rawa near the border.
He imposed a vicious form of sharia that would become the hallmark of al-Qaeda in Iraq and he quickly rose through the ranks.
Baghdadi was detained as an insurgent by American forces from 2005 to 2009. It might seem surprising that the US released the man who would go on to lead the world's most ambitious terrorist group. But the US was awash with prisoners at that time. Indeed, it was only two years later, in 2011, that the US designated him a terrorist. Throughout this period, Baghdadi assiduously avoided any public declaration of allegiance to al-Qaeda's leader, Ayman al-Zawahiri.
When US troops were effectively kicked out by Nouri al-Maliki, the Iraqi Prime Minister, that year, Baghdadi oversaw a campaign of suicide bombings against mostly Shia targets. Last year, Baghdadi threw his group into the Syrian fray. He changed his group's name to the Islamic State of Iraq and the Levant, and focused his efforts on destroying or absorbing other Syrian rebels, raising kidnap ransoms, and seizing oilfields. Baghdadi audaciously defied Zawahiri's increasingly strident demands to stay out of Syria, telling his ostensible superior that he had chosen "the command of my Lord over the command in the letter that contradicts it".
Finally, having swept through western and northern Iraq, the group in June announced the establishment of a caliphate: A universal Islamic state led by a would-be successor (caliph) to Mohammed, in this case Baghdadi himself. This was accompanied by yet another name-change, to the Islamic State (IS). For Baghdadi to have appointed himself as leader of the world's Muslims and inheritor of al-Qaeda's legacy is an act of extraordinary ambition. Like many caliphs before him, his authority is based on his shrewd military command, rather than a revolutionary message.
His challenge to al-Qaeda is, however, devastating. Zawahiri expelled IS from al-Qaeda in February for rebelling against his authority. Now Baghdadi has thrown the gauntlet back at Zawahiri's feet.
Zawahiri is a bespectacled theorist of jihad, hunkering down in Pakistan. Baghdadi, the would-be Caliph Ibrahim - much like the Pope, he gets a new name with the office - is a proven commander who has shattered the Iraqi Army.
Neither Zawahiri nor his predecessor, Osama bin Laden, ever controlled territory. Baghdadi's forces hold land twice the size of Israel, spanning two countries.
They are within touching distance of Baghdad, which served as capital of the Abbasid Caliphate during the Golden Age of Islam.
On top of this, IS reportedly holds up to US$1 billion and has drawn recruits from all over the world.
No one should therefore be complacent about the threat posed by IS and its jihadist proto-state. But it is crucial to put this in context.
IS wants to resurrect an Islamic state across the entire Fertile Crescent, an arc stretching from the Red Sea in the west to the Persian Gulf in the east, and perhaps farther still into Africa and Asia.
Giving undue credence to these wild ambitions would be to play right into IS's masterful propaganda. IS is composed of mass-murdering Islamist fascists who have exploited chaos in Syria and a feckless Government in Baghdad to gain a serious foothold. There are good reasons to think that their so-far paltry caliphate will run out of steam.
For a start, IS has hostile forces in every direction. Notably, it will face resistance from other Syrian rebels in the west (including al-Qaeda). Ultimately, however, IS's leaders are megalomaniac ideologues. Sooner or later, they will move towards draconian sharia law, prompting the sort of backlash they faced in Syria.
It may take years to dislodge these jihadists from their strongholds in Iraq and Syria and decades after that to rebuild functioning states. But can IS defend, administer and grow a caliphate while encircled by adversaries? These are imperial fantasies. Baghdadi's ego is writing cheques his group can't cash.