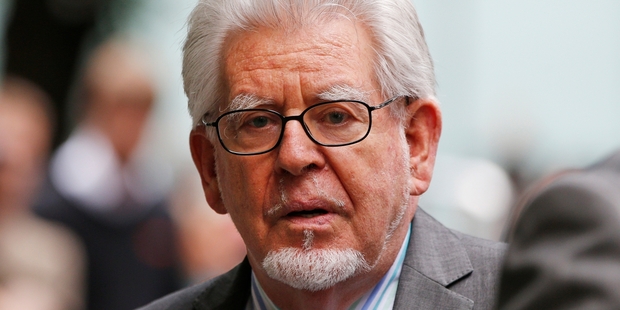 eBay is reviewing the sale of artwork and other items associated with Rolf Harris following his conviction for child sex offences this week.
The 84-year-old was sentenced to five years and nine months yesterday. Since his conviction on Tuesday, there has been a brisk trade in his work on eBay, but the auction website yesterday said it was considering a ban.
Watch: Children's TV star Rolf Harris jailed for sex assaults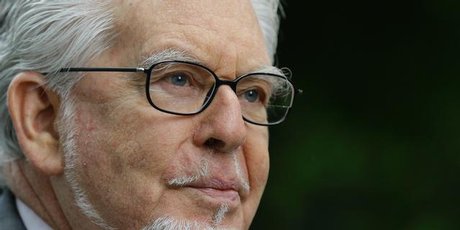 It said: "eBay doesn't allow sale of offensive items on our site, including those related to criminal activity. As soon as an issue comes to light, we immediately remove any listings which relate to the allegations.
"We are in the process of closely reviewing the items for sale on our site that relate to Rolf Harris. We acted immediately when we learned of the allegations and have kept this issue under continuous review."
Read also: Harris gets sentence of five years and nine months
On eBay yesterday, a signed limited edition print of Harris' The Straw Hat — an image of a woman wearing only underpants and a hat — was listed for £500 ($981) and had only eight people following the progress of the bidding. There were 34 bids on an oil painting by Harris depicting a harbour scene, with the price £410.
On the listing, the seller has a note saying: "Despite Rolf court appearances it doesn't take away the fact he is a very good artist therefore it's a superb future investment."
Another painting on eBay, a naked woman from behind, was priced at £200 and had five people following it.
Read also: New Kiwi victims of Rolf Harris emerge
The value of Harris' art has plummeted since he was convicted of 12 counts of indecent assault against four girls, the youngest aged seven.
Experts claim the prices paid for his work are likely to remain "enormously down" for a long time.
One art dealer, Peter Nahum — known for his appearances on Antiques Roadshow — said the Australian-born painter was "not the world's greatest artist" anyway.
"From what I've seen, he makes popular pictures which have sold because they're nice, and hangable, and because he is who he is. I don't think people will want those hanging on their wall."