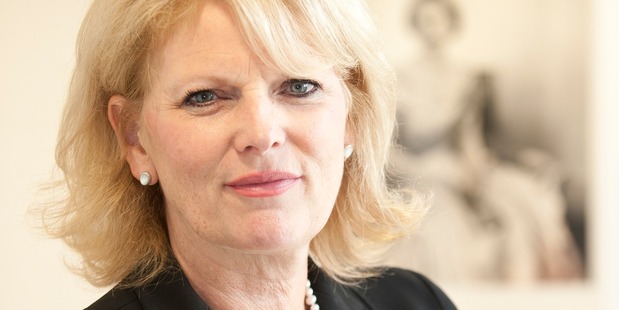 The Defence Minister Anna Soubry managed to break up a brawl between three men in a café by instructing a drunken man to "stop it", explaining that they often listen to women "because they don't expect it from you".
Ms Soubry, 57, stepped into the middle of a brawl between two coffee shop workers and a drunk man at a branch of Pret a Manger in Westminster, central London.
The veteran minister reportedly launched herself between the group before blocking the man from returning to the cafe.
"I just shouted at the drunk guy, 'stop it, stop it now', and put myself between them," she told The Sun.
"They often listen to women because they don't expect it from you.
"It was only afterwards that I thought, oh perhaps that wasn't the brightest thing to do."
Ms Soubry, who has described herself as a "tough old bird" in the past, has already broken gender boundaries after becoming the first female Defence Minister in Britain.
Before assuming the position in October, the outspoken minister claimed she initially believed the Prime Minister appointed her to the post of public health minister in 2012 because it is wrongly seen as the "soft bloody girly option".
She told Total Politics: "To be quite frank, when the PM said to me: 'I want you to do public health [...] Boss, you do know what you've just done? You've given public health to the girl again, except I'm not a girl, I'm a tough old bird.'"
In a recent interview with the Nottingham Post, the former barrister and television presenter Ms Soubry attributed the lack of women in politics as a consequence of not enough women coming forward and standing for a seat.
The outspoken minister also described her belief in not encouraging more women into politics through the use of all-women shortlists, arguing it was necessary to avoid this because women can only be respected if they succeed on the basis of merit alone.
She said: "If we get more people involved in politics then we will see more women in politics. And if we have more women in Parliament we will continue to make advances as women - so get stuck in!"
A spokesman for the Metropolitan Police said a man was arrested on suspicion of assault following the incident in Horseferry Road at 7am yesterday.
- UK Independent