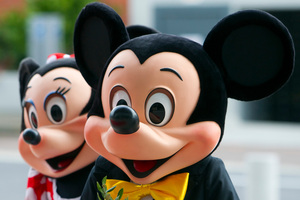 A woman has been arrested after she allegedly claimed her son had cancer in order to dupe fundraisers and use money she was given to visit Disneyland.
Sandy Nguyen, from Arapahoe County, Colorado, in the US, reportedly convinced her six-year-old son, their family members and neighbours that the boy had been receiving cancer treatment since September 2012.
The 28-year-old is believed to have raised US$25,000 (NZ$29,000) through community and school charity events, with a website for a sponsored walk in June alleging that the child was going to die in eight months.
At least US$16,000 (NZ$18,600) of the total was used to pay for a trip to Disneyland, the Metro reported.
Local police chief Captain Larry Ethridge said it is understood that only Ms Nguyen was aware of the scam.
"The little boy believed he had cancer," he said, adding: "the rest of the family believed he had cancer."
Ms Nguyen was arrested on charges of theft between US$20,000 (NZ$23,000) and US$99,000 (NZ$116,000), and criminal impersonation last week.
- UK Independent