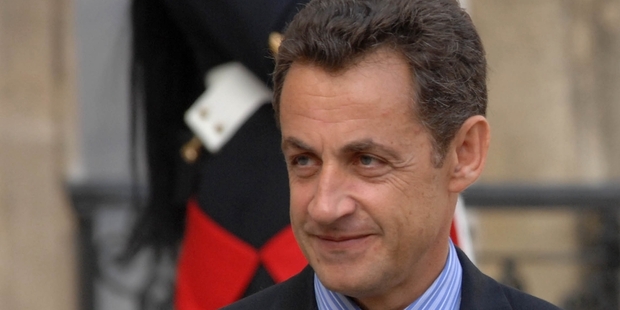 Nicolas Sarkozy is a "kept man" and the start of his presidency was "two years of errors and idiocy", according to the secret recordings of a former adviser.
Patrick Buisson, the aide who convinced the former French President to adopt a tough right-wing line during his failed 2012 re-election attempt, secretly kept a tape recorder in his pocket at almost all of their strategic meetings.
"Patrick wanted a verbatim account of the Sarkozy years," a source told Le Canard Enchaine, the satirical weekly that has published excerpts. He also wanted to "protect his future".
Sarkozy was said to be "absolutely furious" to learn of the recordings, which have been labelled "Sarkoleaks".
In one recording made at the Elysee Palace, Carla Bruni-Sarkozy can be heard jokingly referring to her husband as a "kept man" thanks to her fortune, and saying she hopes to continue to bankroll him via cosmetics advertisements once he is no longer President.
"Julia Roberts, 44; Sharon Stone, 52; Julianne Moore, 53. They all get huge contracts, but I can't accept them right now.
It's not the done thing," she said.
"I've turned you into a kept man. And there was I thinking I'd married a guy with a salary."
"So I got rich by getting married," Sarkozy replied.
In another recording, Buisson can be heard criticising the early years of Sarkozy's presidency, and in a conversation with Jean-Michel Goudard, Sarkozy's publicist, the pair dismiss several ministers as "catastrophic" and "totally crap".
William Goldnadel, Buisson's lawyer, said the recordings were purely to remember what was said.
"The Elysee is not a church. Others take notes."