Pistorius is being judged, but so is the justice system.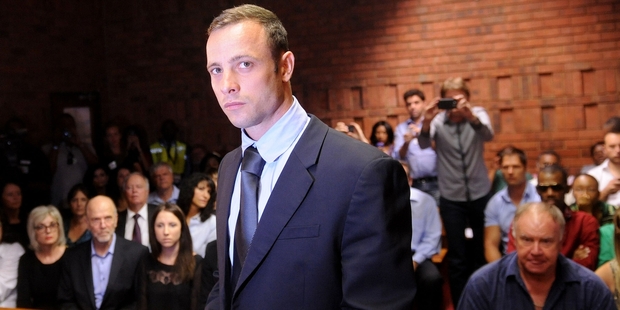 Huge media interest and rolling TV coverage will put South Africa's justice system under international scrutiny when the trial of Oscar Pistorius begins tomorrow.
When the Olympian and Paralympian enters the North Gauteng High Court it will be one of the most watched, most tweeted and most hyped murder trials in history, predicts the Guardian newspaper.
South Africa has created a TV channel for it, and journalists from around the world will be reporting on it.
Pistorius has already admitted shooting dead his girlfriend, model Reeva Steenkamp, at his Pretoria home on St Valentine's Day last year. The question is is whether he intended to kill her or mistook her for an intruder and fired four times in self-defence through a locked toilet door.
The Guardian says Pistorius, 27, will call on at least four forensic scientists, and has hired a US forensic animation firm to digitally recreate the crime scene.
The trial is expected to run for months.
Pistorius' innocence or guilt will be determined by Judge Thokozile Masipa with the help of two assessors.
Despite ruling that the trial could be covered live on radio, and parts of it on TV, Judge Dunstan Mlambo said he was aware of plans for round-the-clock TV coverage and warned: "The so-called trial by media inclinations cannot be in the interest of justice as required in this matter, and have the potential to seriously undermine the court proceedings."
Team Pistorius this week opened a debate with a Twitter account, @OscarHardTruth, with the strapline "Truth Shall Prevail. Innocent until Proven Guilty" which by Friday had more than 25,000 followers.