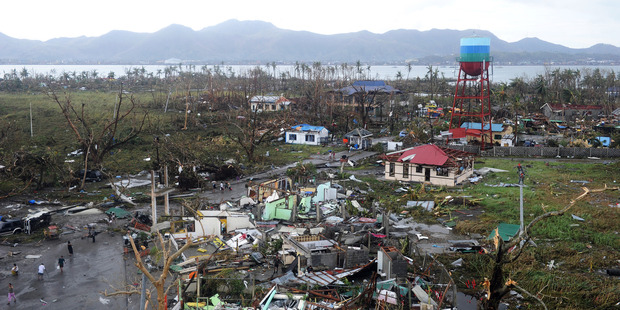 New Zealand's humanitarian mission has touched down in the Philippines with the arrival of an RNZAF Hercules aircraft.
The C-130 landed in the Philippines at 6.30pm NZ time today, carrying 5.6 tonnes of aid and disaster relief supplies to help victims of Typhoon Haiyan.
"We have brought 1500 collapsible water bottles, 12 chainsaw packs, four generators and 800 tarpaulins for shelter to people who have their homes damaged or destroyed,'' said Squadron Leader Steve Thornley, who heads the 24-member detachment from 40 Squadron.
"Our priority is to support the efforts by the Philippines Government and international community to provide aid and shelter to those hardest hit by the typhoon.''
The aircraft is scheduled to return to Darwin on Saturday to pick up a further four tonnes of emergency supplies including tents, tarpaulins, water containers and face masks, before continuing to assist with internal aid distribution.
The C-130 will form part of a multi-national pool of transport aircraft that will help deliver aid to the typhoon-ravaged areas of the Philippines, Squadron Leader Thornley said. It will operate out of the logistics hub that has been set up at the Cebu international airport in the central Philippines.
The island provinces of Leyte and Samar bore the brunt of the storm and its aftermath. Many of the roads have been blocked by fallen trees and debris, hampering distribution of aid.
The New Zealand Ministry of Foreign Affairs and Trade is co-ordinating the Government's response to the devastation.
Earlier this week, the New Zealand Government pledged $2.15 million for disaster relief efforts.
- APNZ