British entertainer described sex-abuse claims as an occupational hazard he could `brush away like midges'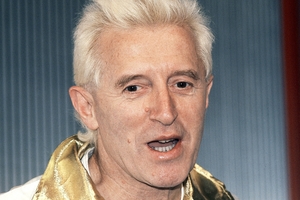 Jimmy Savile boasted that he enjoyed police protection against sex-abuse claims and that he would brush away complaints from girls who threatened to report his attacks "like midges".
In an extraordinary transcript of a 41-minute interview with Surrey child protection officers in 2009, the then 83-year-old repeatedly insisted he had done nothing wrong, describing the claims against him as an occupational hazard.
"Normally you can brush them away like midges and it's not much of a price to pay for the lifestyle," said Savile, who died in October 2011.
Speaking at Stoke Mandeville Hospital, Savile, who was under caution but not under arrest, admitted he had been the subject of complaints since the 1950s. "It's either someone looking for a few quid or story for the paper.
"When you're doing Radio 1 and Top of the Pops what you don't do is assault women, [you] don't have to, they assault you, because you've got plenty of girls about and all that."
Savile told the officers he had the backing of their colleagues in West Yorkshire Police - the so-called Friday Morning Club - which had met at his Leeds flat each week for nearly 20 years.
"I give them all the weirdo letters, and they take them back to the station [and say]: 'Oh have you seen what Jimmy's got today?'."
The interview was the first time Savile had ever been questioned by police, despite it emerging after his death that he had an offending history dating back to the 1960s that involved a suspected 500 victims.
At the time of the interview, no national police forces had any records of allegations against him. After the meeting Surrey police concluded there was evidence to proceed to a prosecution.
Savile denied three allegations put to him during the interview. He was asked about specific claims from the 1970s involving girls at the Duncroft children's home in Staines, which he referred to as a "posh borstal".
A woman had told Surrey police that a fellow resident at the time said Savile put the girl's hand on his groin and moved it around to arouse him.
The second involved a girl who claimed she was forced to give Savile oral sex in return for the promise of a hospital job. The third victim said she attended a concert at Stoke Mandeville and Savile kissed her on the lips and put his tongue in her mouth. When told of the claim, he replied: "Out of the question."
In the heavily redacted statement which was released after a freedom of information request from a Sunday newspaper, Savile brags about driving a Rolls-Royce and raising 40 million ($76.1 million) for charity. Describing his relationship with Stoke Mandeville hospital in Aylesbury, he said: "I own this hospital, NHS runs it, I own it and that's not bad."
Asked if he was attracted to girls aged under 16, he replied: "No, exactly the opposite." He said: "They have nothing to offer in so far as they didn't even have much of a conversation."
Savile said he was prepared to stand before a judge and deny the claims. "I've never done anybody any harm in my entire life, 'cos ... there's no need to."
- Independent