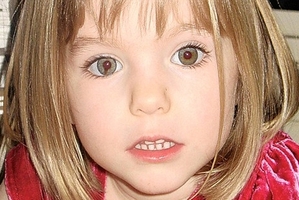 Scotland Yard detectives investigating the disappearance of Madeleine McCann are planning to use mobile telephone data to trace virtually every person in the Algarve resort where she vanished.
British officers have asked police in 31 countries to help them identify the owners of every mobile telephone logged in Praia da Luz in southern Portugal on May 3, 2007.
Holidaymakers from across the world could receive a call from the officers to ask them what they were doing there at the time.
The Metropolitan Police team investigating Madeleine's disappearance said yesterday they were making the first detailed trawl through vast amounts of mobile telephone data in search of suspects and witnesses.
They have singled out 41 "persons of interest" in the case. These include 15 British nationals, at least three of them newly identified since July.
Madeleine's parents, Gerry and Kate McCann, will make a new appeal for help on the BBC's Crimewatch programme this month in the light of "fresh, substantive" information uncovered by the Scotland Yard inquiry.
During the northern summer detectives sent "international letters of request" asking for assistance from police forces in Portugal and 30 other countries, most of them in Europe.
The requests relate to persons of interest and unidentified mobile telephone numbers that were recorded in Praia da Luz around the time Madeleine, then aged 3, went missing.
Detective Chief Inspector Andy Redwood, who is leading the new inquiry, said the telephone data could be the key to solving the crime. He added: "A lot of the focus of that is not necessarily to try to find the suspect, it's trying to find witnesses."
The data were available to the Portuguese detectives who first investigated Madeleine's abduction but have not been analysed in detail until now.
The information includes the numbers of thousands of mobile telephones that were switched on in Praia da Luz that day, even if they did not make any calls, and some of the numbers they dialled.
It hasn't been possible to retrieve the contents of text messages that were sent because of the time that has elapsed. Some of the mobile numbers have been linked to specific people but a "significant" proportion remain unattributed. Police have established that most of the guests staying in the resort were from Britain, Germany, Holland and Ireland.
Madeleine vanished from her family's holiday apartment as her parents dined with friends nearby. Despite intensive international publicity and a number of reported sightings around the world, no trace of the child has been found.
Scotland Yard initially launched a review of the case, code-named Operation Grange, in 2011 at the request of British Prime Minister David Cameron after the McCanns raised concerns that many leads were not fully explored in the original Portuguese inquiry, which was shelved in 2008.
This was upgraded to a full-scale active investigation in July and there are about 35 officers working on it.
Mark Rowley, Assistant Commissioner of London's Metropolitan Police, said they had been getting "increasing co-operation" from the authorities in Portugal. Six "professional and committed" senior Portuguese detectives had been appointed to work on the case with the British officers last month.