British Prime Minister David Cameron has lost a vote endorsing military action against Syria by 13 votes, a stunning defeat that will almost guarantee that Britain plays no direct role in any US attack on Bashar Assad's government.
A grim-faced Cameron conceded after the vote that "the British Parliament, reflecting the views of the British people, does not want to see British military action".
The prime minister said that while he still believed in a "tough response" to the alleged use of chemical weapons by Assad's regime, he would respect the will of Parliament.
The defeat was as dramatic as it was unexpected. At the start of the week, Cameron had seemed poised to join Washington in possible military action against Assad. The suspected chemical weapons attacks took place August 21 in suburbs east and west of Damascus. The humanitarian group Doctors Without Borders has said the strikes killed 355 people.
Gruesome images of sickened men, women and children writhing on the floor drew outrage from across the world, and Cameron recalled Parliament from its summer break for an emergency vote, which was widely seen as a prelude to international action.
"The video footage illustrates some of the most sickening human suffering imaginable," Cameron told lawmakers before the vote, arguing that the most dangerous thing to do was to "stand back and do nothing".
But the push for strikes against the Syrian regime began to lose momentum as questions were raised about the intelligence underpinning the move. During a debate with lawmakers, he conceded that there was still a sliver of uncertainty about whether Assad truly was behind the attacks.
"In the end there is no 100 per cent certainty about who is responsible," Cameron said, although he insisted that officials were still as "as certain as possible" that Assad's forces were responsible.
That was not enough for Britain's Labour Party, which is still smarting from its ill-fated decision to champion the invasion of Iraq in 2003. The party announced its opposition to the move despite Cameron's concessions, which included a promise to give UN inspectors time to report back to the Security Council and to do his outmost to secure a resolution there.
He also promised to give lawmakers a second vote in a bid to assuage fears that Britain was being rushed into an attack.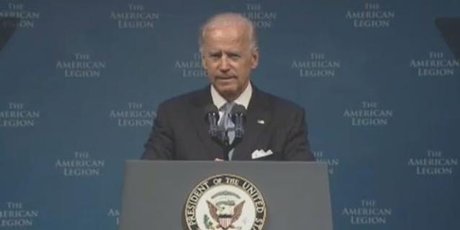 Cameron's impassioned pleas and hours of debate failed to dispel lingering suspicions that what was billed as a limited campaign would turn into an Iraq-style quagmire, and the prime minister lost the late-night vote 285-272. Some lawmakers shouted: "Resign!"
Tony Travers, the director of the government department at the London School of Economics, said Cameron had clearly miscalculated when he brought Parliament back early from its summer recess. He said the move had been unpopular even within Cameron's Conservative Party.
"Clearly this will be seen as a defeat, it suggests he got the politics wrong, both with the opposition and with some members of his own party," Travers said. "It's not great, it's not brilliant, nor is it the end of the world for him. He's lost votes before. It doesn't necessarily stop them taking further action, but they are going to have to start again really."
He said there was "not a lot" of public support for British military activity in Syria.
Defence Secretary Philip Hammond confirmed that British forces would not be involved in any potential strike, something he said would doubtless upset Washington - and please Assad.
"It is certainly going to place some strain on the special relationship," Hammond told BBC radio. "The Americans do understand the parliamentary process that we have to go through.... Common sense must tell us that the Assad regime is going to be a little bit less uncomfortable tonight as a result of this decision in Parliament."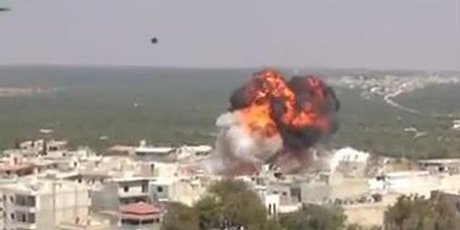 A look at Syria developments around the world:
Here's a look at key Syria developments around the world amid heightened tensions over the potential military action.
SYRIA:
Assad said that his country "will defend itself against any aggression," signalling defiance to mounting Western warnings of a possible punitive strike. UN chemical weapons inspectors toured stricken rebel-held areas near the Syrian capital of Damascus for a third day.
BRITAIN:
Prime Minister David Cameron's office said legal conditions have been met for military action against Syria, without authorisation from the UN Security Council. Cameron lost a vote endorsing military action against Syria by 13 votes this morning (NZT).
FRANCE:
The French military is ready to commit forces to an operation in Syria if President Francois Hollande approves it, Defence Minister Jean-Yves Le Drian said. Hollande, who met with the head of the Syrian opposition, stopped short of announcing a military intervention.
UNITED NATIONS:
UN Secretary-General Ban Ki-moon said in Vienna that UN experts seeking to collect evidence from the apparent chemical attack will report to him as soon as they leave the country Saturday. The team is expected to complete its inspection on Friday and their conclusions will be shared with members of the Security Council.
ISRAEL:
Thousands of Israelis crowded gas-mask distribution facilities to get free masks, fearing Israel could be targeted in retaliation by Syria if it is attacked. A mob forcibly took gas masks from a distribution centre in Jerusalem on Wednesday. Officers were deployed to maintain order Thursday in Haifa, where more than 5,000 people waited for protective kits.
TURKEY:
Officials placed Turkey is on alert against possible chemical attacks from Syria and stocked food and gas masks along their shared border. Bunkers were designated in seven border areas to protect people in the area from harm.
IRAN:
President Hassan Rouhani said his country will press forward with efforts to ward off military action by the US and its allies against the Tehran-backed Syrian regime.
UNITED STATES:
Republicans and Democrats pressed President Barack Obama to explain why the US military should attack Syria. Intelligence officials prepared briefings for Congress on evidence they say links Assad's government to last week's attack.
RUSSIA:
Russia's foreign ministry asked the UN to continue its inspection of places where chemical weapons might have been used in Syria. A foreign minister spokesman said the team should inspect three other locations, including a suburb of Aleppo, where the government in Damascus alleges the rebels have used poisoned gas.
GERMANY:
A poll by ZDF television found that a majority of Germans oppose Western military intervention in Syria and don't want their country to provide backing for any US-led strike.
LEBANON:
Lebanese Foreign Minister Adnan Mansour said any international military action against Syria would pose a "serious threat" to the security and stability of the region, particularly Lebanon.
EGYPT:
Egyptian foreign minister Nabil Fahmy said his country strongly opposes military action against Syria and would not support possible punitive strikes by the US and its allies against the Syrian regime.
ROMANIA:
Romania's foreign ministry told its citizens in Syria to leave the country "as soon as possible". They were told to get out via Lebanon, Jordan and Turkey.
NEW ZEALAND:
Prime Minister John Key won't rule out support for a military strike against Syria ahead of talks with British Prime Minister David Cameron.
- AP