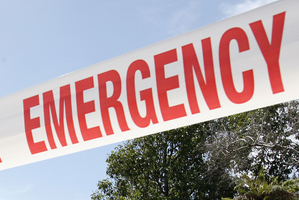 Two New Zealanders have been killed in a plane crash in South Africa.
Richard Primrose of Pukekohe and another man, whose name is yet to be confirmed, were in a small plane that crashed into a mountain yesterday.
The aircraft was reportedly caught in a strong gust of wind and crashed into mountains in Mpumalanga, near Durban. The area is famous for the scenic Drakensberg Mountains.
Mr Primrose was president of the Pukekohe Flying Group, TV3 reported.
The group's vice-president Murray Reid told RadioLIVE that Mr Primrose was known as a safe flyer.
"It's an absolute tragedy. He was on holiday. He was involved in a safari (company) flying light aircraft but we don't have any details," Mr Reid said.
It is not clear who was flying the plane at the time of the crash, or what caused it, TV3 reported.
The Ministry of Foreign Affairs this afternoon confirmed they were investigating the reports.